Large tech companies have been rolling out creator programs in a bid to tap into the burgeoning content creation economy. Canva Creators is a program that you should definitely try.
Currently, in its Beta phase, the program is accepting signups for early access. The signup process is pretty easy.
All you need is a link to your portfolio to apply. After applying, you'll have to wait for feedback.
What the program aims to achieve is helping creators earn from their work. You need to be a creative designer to be accepted into the program.
Also read: Huawei Is Doing A Massive Global Recruitment [Details]
You'll be able to access Canva's 65+ million users around the world as potential customers. This will help you expand your brand reach in a major way.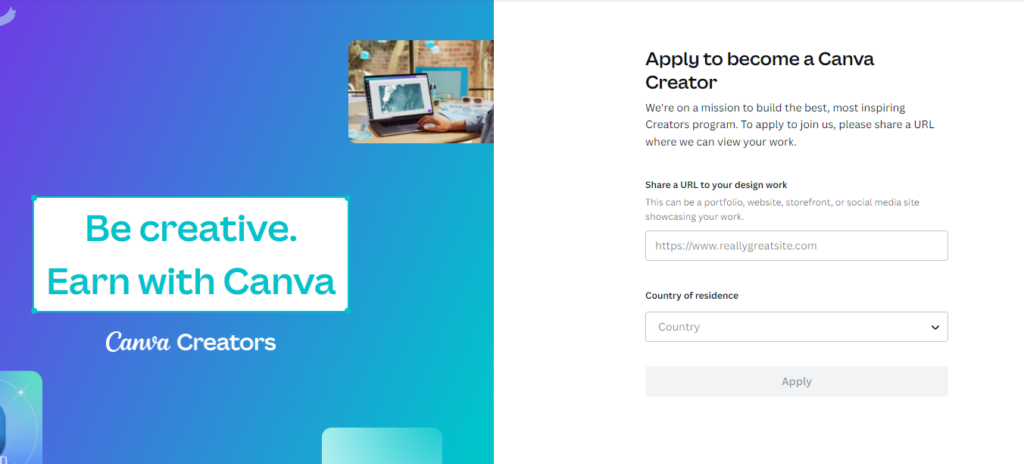 In the future, creators will be able to sell their designs on Canva's storefront. This is quite a gamechanger.
To apply for the program, head over to the official Canva Creators website. There are a few things to note though.
The people at Canva are experimenting with the program hence accepting a small number of early adopters. The other thing is that you can use either free or Pro elements when creating the designs.
However, note that not every user has a Pro subscription so that may impact the usage of your designs.
Here's another exciting thing: you can use the ~30million elements in the Canva library when working on designs.
How much you can earn as a Canva Creator
The team working on the opportunity has an answer to that. It's not yet decided since they're still in the testing phase. You'll be able to sell designs in the coming months.
Submitted design reviews may vary for now, but we're sure a standard period will be set soon.
[pms-restrict subscription_plans="3339,3340″]