Multinational technology company Huawei is hiring globally in 2022. The tech giant is looking for 'scientists, doctorate degree holders, global contest winners, research and development engineers, and outstanding college students from all over the world.'
Through its official LinkedIn page, the company said that it's looking for talented individuals who hold degrees from a wide range of disciplines.
These include maths, physics, chemistry, material science, algorithms, thermal design, systems engineering, and more.
The official poster listed some incredible positions that we most definitely recommend that you apply for ASAP. The company also provided an email where you can send your applications to. The official contact is Talent2022@huawei.com
Here are the listed positions:
Thermal Design Expert
Automation & Motion Control Expert
Senior System Integration Expert
Systems Theory Scientist
Mechanical Engineer
Equipment Process Design Engineer
Advanced Process Design Engineer
Optical Design Engineer
Electronic Functional Materials Engineer
Precision Measurement Engineer
Precision Equipment Development & Automation Engineer
Software Algorithm Engineer
Precision Manufacturing Process Technology Development Engineer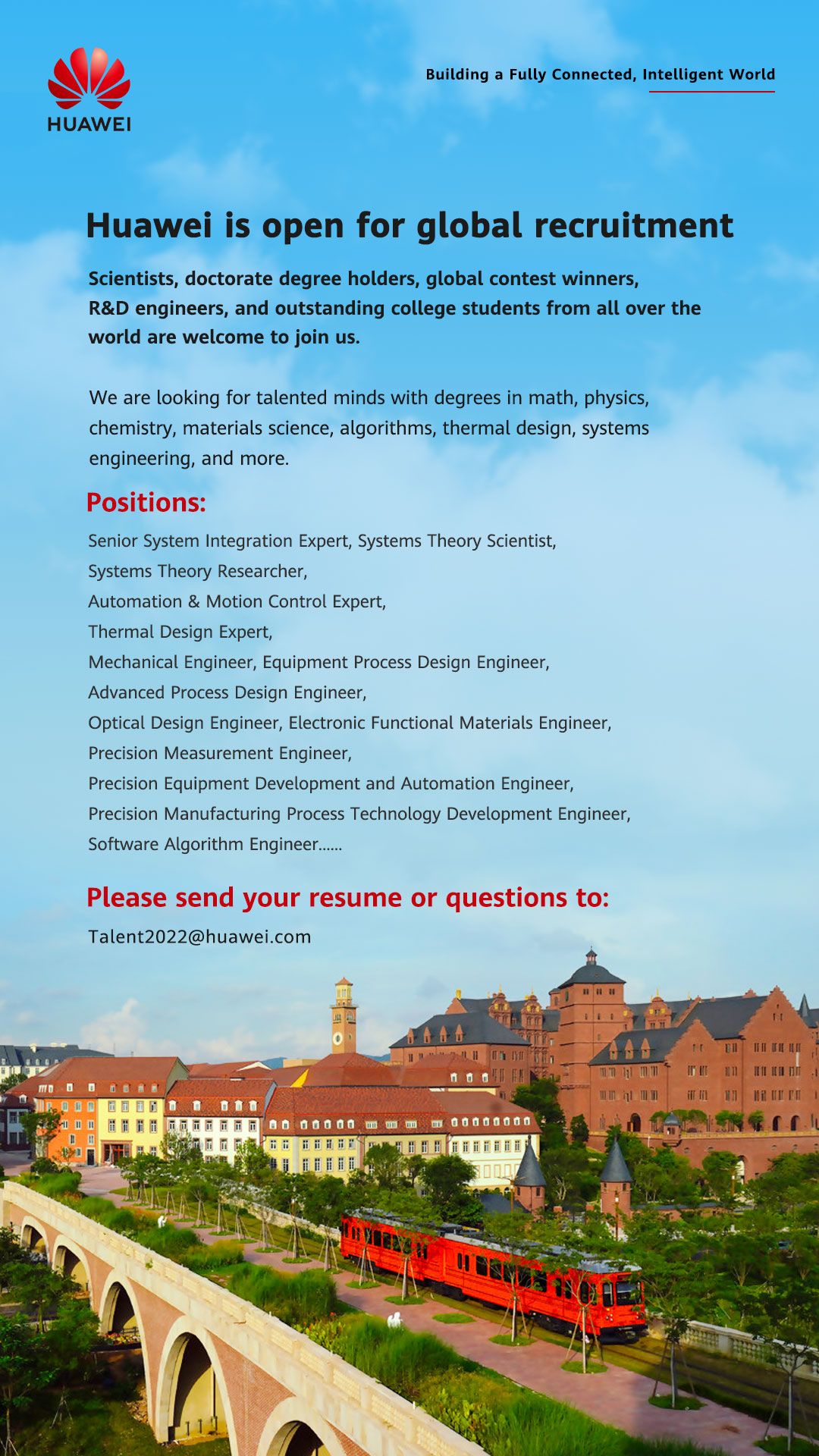 If you know someone who has the qualifications, please share this with them. Sharing is caring!