Multi-award winning entertainment journalist and TV personality Kalondu Musyimi has had a phenomenal career trajectory. Since joining the Kenyan media industry back in 2016, she has worked tirelessly and while at it, made huge strides in life.
The outspoken, passionate and self-driven writer-turned TV girl is the ultimate definition of self-made. Starting out as an intern, Musyimi gradually rose through the ranks and transitioned from being a lifestyle writer to grace the screens.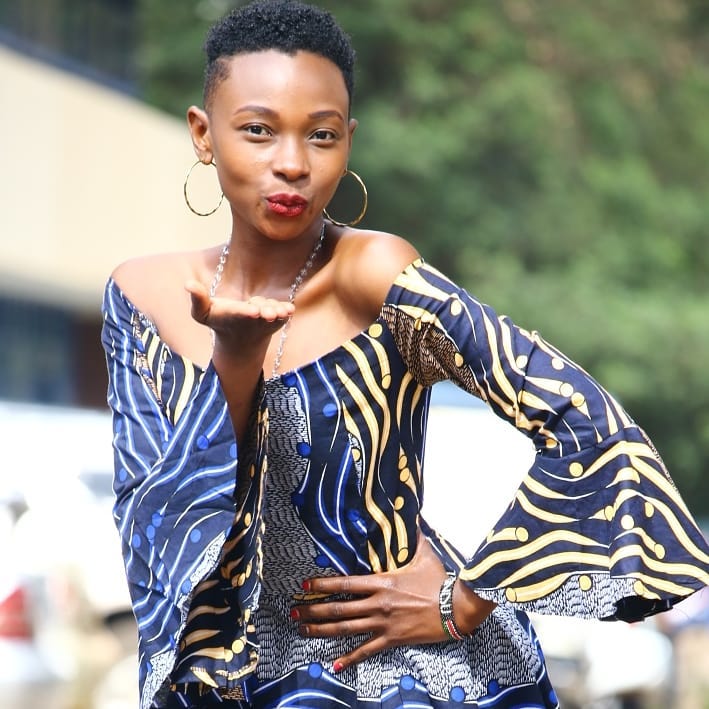 With one of her inspirations being South African media mogul Bonang Matheba, coupled with a hunger for success, Musyimi has proven that you can achieve your dreams, no matter how big they are. You just have to put in the work.
A scroll through her Instagram feed will not only inspire you but also challenge you; she's doing the most. Some of her A-list interviewees include Diamond Platnumz, Khaligraph Jones, Jeff Koinange, Konshens, Nadia Mukami, Olakira, Size 8 and Rudeboy.
The list goes on and on. Stardom was clearly meant for her, she just had to actualize it by putting in the unmatched effort.
Also read: Exclusive: Joeboy Discusses Working With Mr. Eazi And Zuchu
We had a virtual interview with her and from it, we got nuggets of wisdom. Musymi is not just your typical media personality. She's got wits.
"I want people to appreciate the work that these entertainers are doing. Quality is my main aim, too. I want to show people that journalism is not just about beauty, it's also about the brains," she says.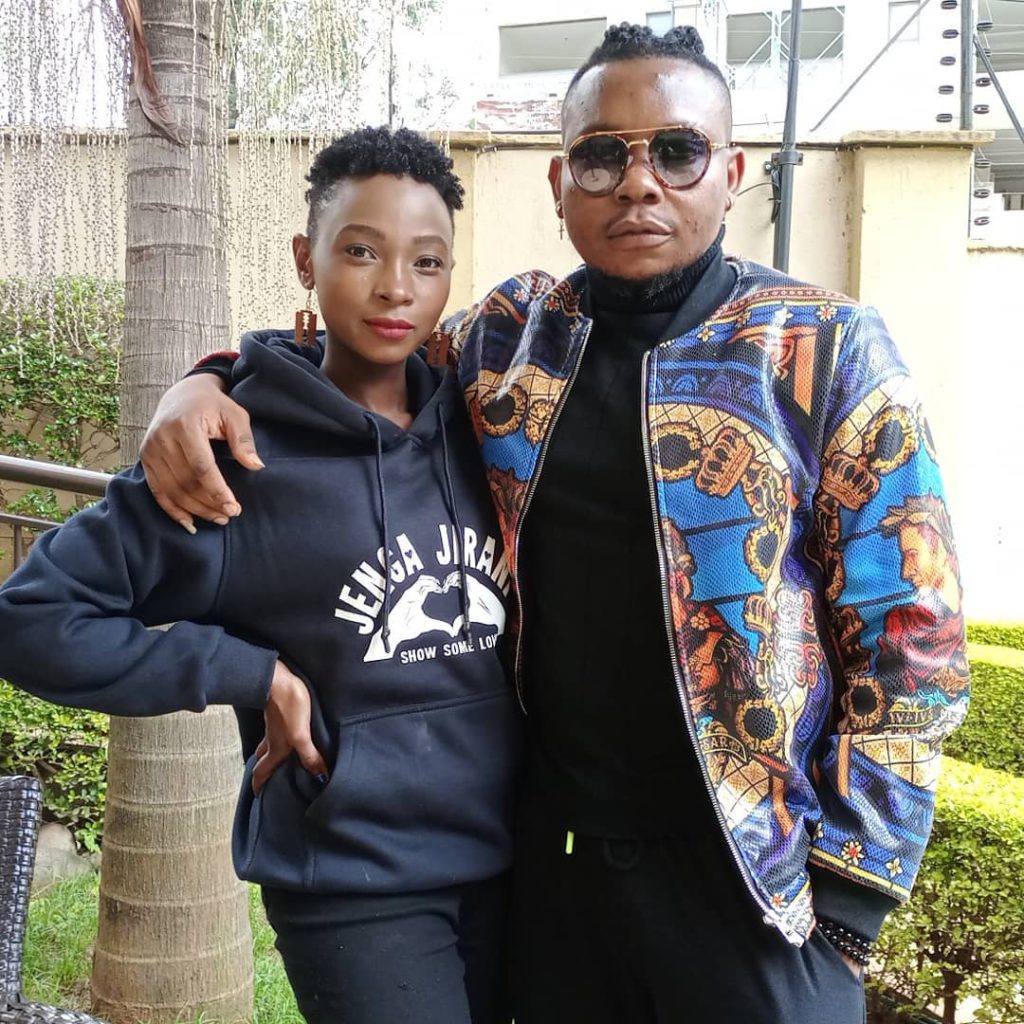 Here's the captivating conversation that you definitely want to finish reading…be motivated while at it.
Career Fodder: You've interviewed most of the top African musicians, actresses and influencers within a short period of time. How does it feel having achieved all that?
Kalondu Musyimi: It's great because just the other day I was dreaming and now I'm actually living the dream. Having interviewed some of the best names in the entertainment industry has been so special for me.
Also read: Azziad Nasenya Reveals Her Secret To Success
These are the people I've been seeing on TV and right now I get to have a one-on-one conversation, ask them questions and they get to actually respond to an ordinary Kalondu! It was beyond my imagination.
CF: Journalism in Kenya is very competitive. Many media school graduates don't have jobs but online content creators are thriving. Do you think there is another way these jobless, aspiring journalists can step into the industry?
KM: Yes, there is another way to create income. You know when you're in journalism school, you always feel like you want to get into mainstream media. You feel like you have to be in a media house for you to thrive.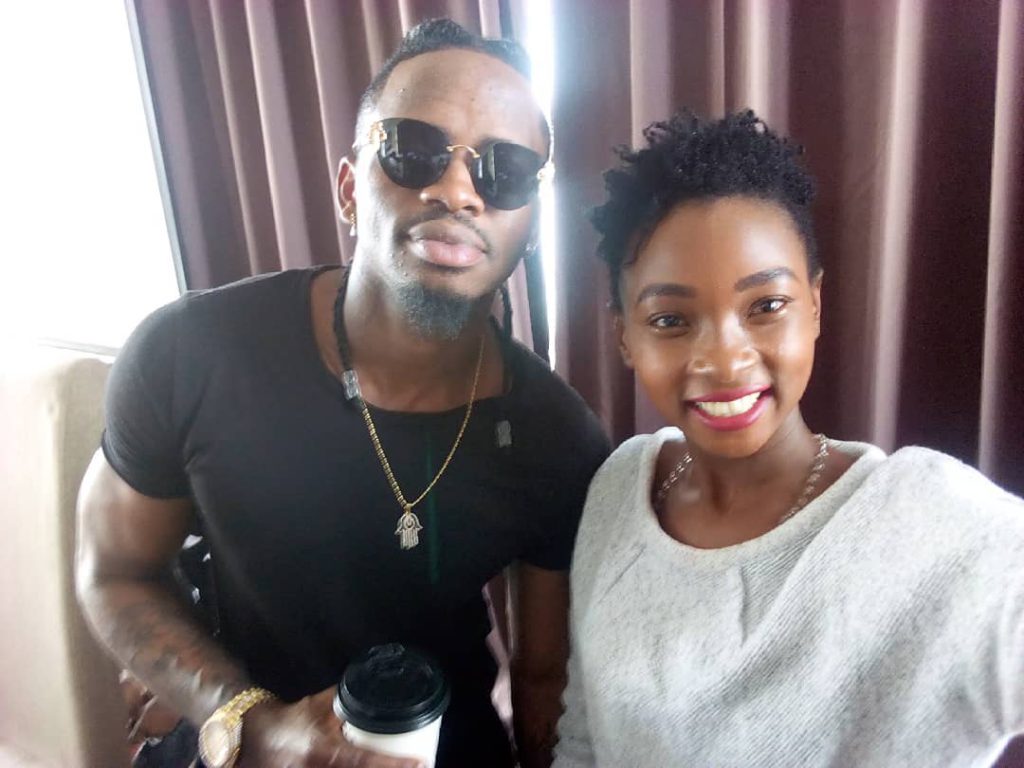 However, right now there is a lot going on when it comes to technology. Your phone is actually a media house in itself. You can create content; there is YouTube, Instagram, TikTok…and people are earning millions from these platforms.
I do acknowledge that not everybody can create content. Not everyone is creative enough to produce content that will be widely accepted and earn a living from that. But, you know what?
Also read: Interview: How Huddah Monroe Succeeded With Her Cosmetics Business
You can also work behind the scenes. There are other opportunities like PR, managing people…there's a whole lot of things that a person can do and have an income. Essentially, you don't need to work at a media house to achieve your dream.
CF: How did you perfect your interviewing skills over time?
It's a lot of hard work. I remember my very first interview in 2016. I interviewed Gilad and he understood me. As much as I love entertainment, interviewing and knowing what these public figures are up to, the questions at the time were just bland.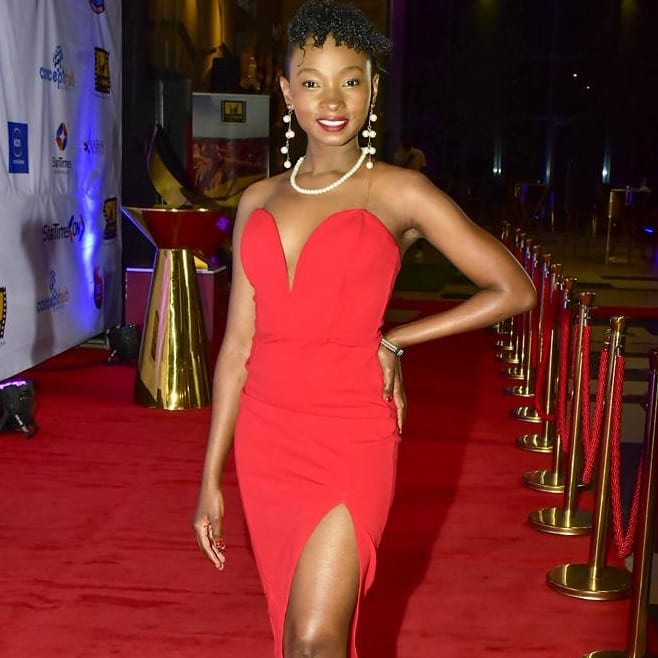 I was like, 'Who is Gilad?' But down the line, I've been able to research the greatest interviewers of all time. I do a lot of fact-finding. I work hard towards knowing what it takes to be a great interviewer.
If I can tell you, I've watched stuff from even 1975 when Bob Marley was being interviewed. That is how far I go when doing research when it comes to interviewing skills.
Also read: First Ever AU Youth Envoy Aya Chebbi Speaks Youth Leadership
One of the best people that I love listening to is Bonang Matheba. She's a South African media personality that I really admire. Bonang asks questions that are well researched and you can feel the effort.
While practising it over the years, I've learnt how to handle different personalities and audiences, too.
I also listen to how other people answer whatever they are asked…and that's how I became better at what I am passionate about – hosting interviews.
CF: Is there a moment when you felt like giving up? How did you overcome it?
There are times that I actually feel like giving up. My work involves a lot of pressure, especially when you do a project involving celebrities and there are legal issues.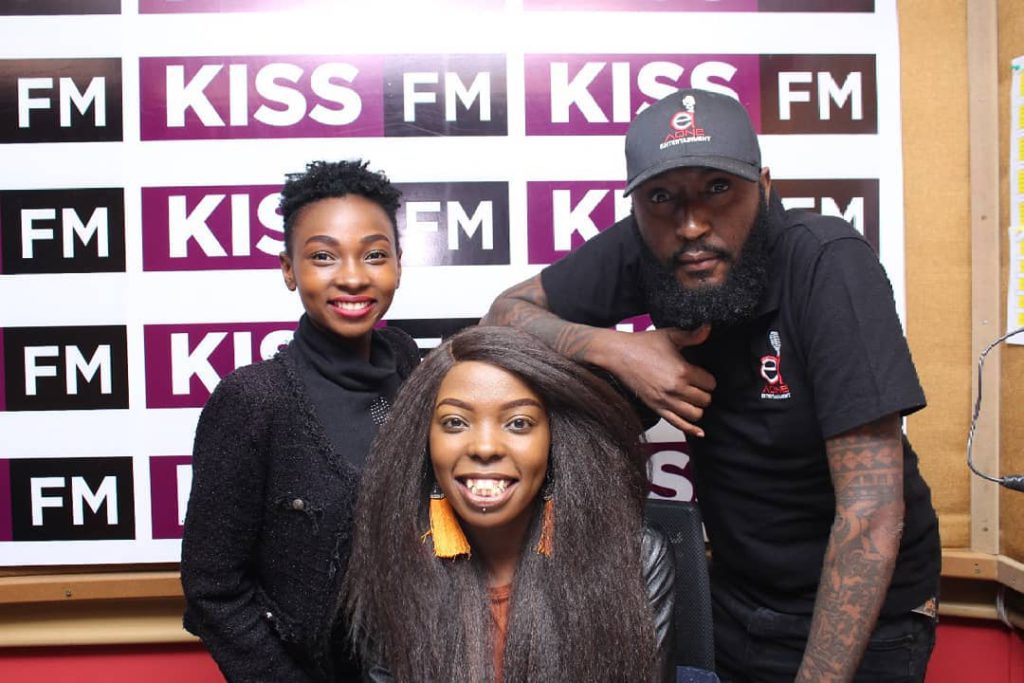 When it comes to that, it can be discouraging. However, you look at the end goal. What I want to do is to become one of the best media personalities in East Africa and beyond.
When I think of my dream, I just have to go on. I have to continue working hard towards achieving my dream. Even when I achieve that dream, I'll still keep working hard. Other things will follow.
CF: It's quite interesting that you started off as a lifestyle writer but now you're on TV. How did you manage to transition without failing?
KM: Right now I'm on TV. I'm co-hosting an entertainment show – Y Mashariki – on Y 254 with my friend @kenrelbis. How I transitioned from a lifestyle writer to TV? It was smooth.
Also read: 7 Habits Of Highly Productive People
It was literally from writing into speaking. It's just in me. My end goal was to get on to TV. So I got into writing because at the time I didn't have access to TV opportunities.
Getting to be on TV is a dream come true. Now, I'd love to venture into mainstream media. I know digital is my thing, I am still thriving in it, but I still want to have more taste of TV.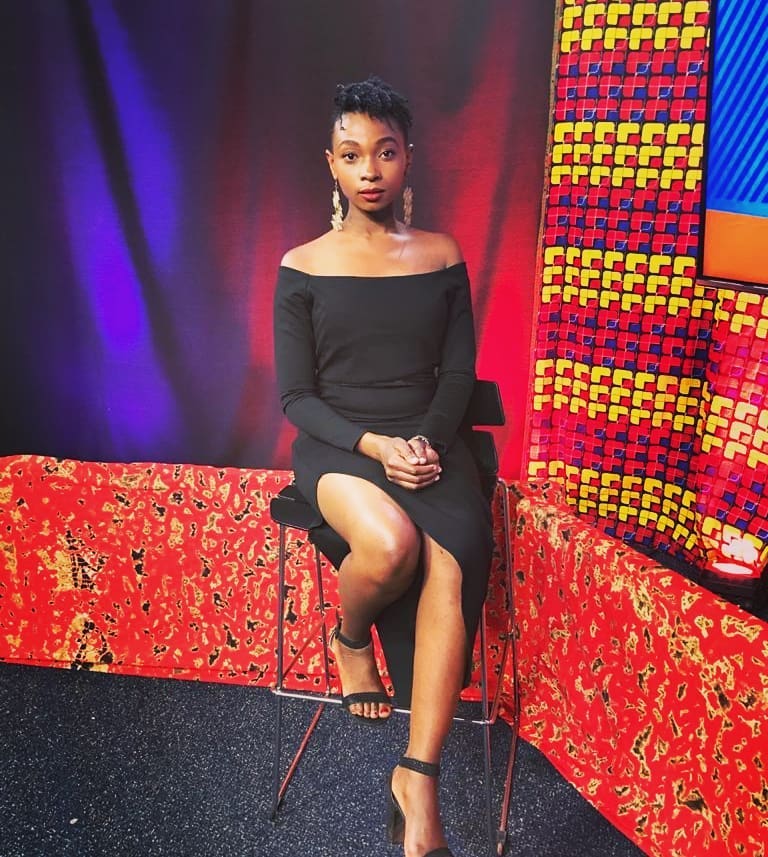 CF: You've won awards because of your exemplary work. Could you please tell us more about it?
KM: Yes, I've won a few awards. In 2019, I was awarded the Best Writer of the Year at Xtreem Awards. The same year, Radio Africa Group also named me the Best Entertainment Writer of the Year.
Last year, despite the pandemic happening, I got The Star Lifestyle and Society Reporting award. These are just accolades to appreciate the kind of work that I've been doing. All these are entertainment awards.
Also read: TikTok Africa Content Operations Manager Boniswa Sidwaba On Staying Organized
I hope more comes my way. I am very excited and I can't wait to find out what more the industry has for me.
CF: Regarding sacrifice and determination, what are some of the things you've had to endure to reach where you are now?
KM: Late nights…I have had to sacrifice my sleep to go to cover events. To go interview people at night. Late nights and early mornings do come in my work.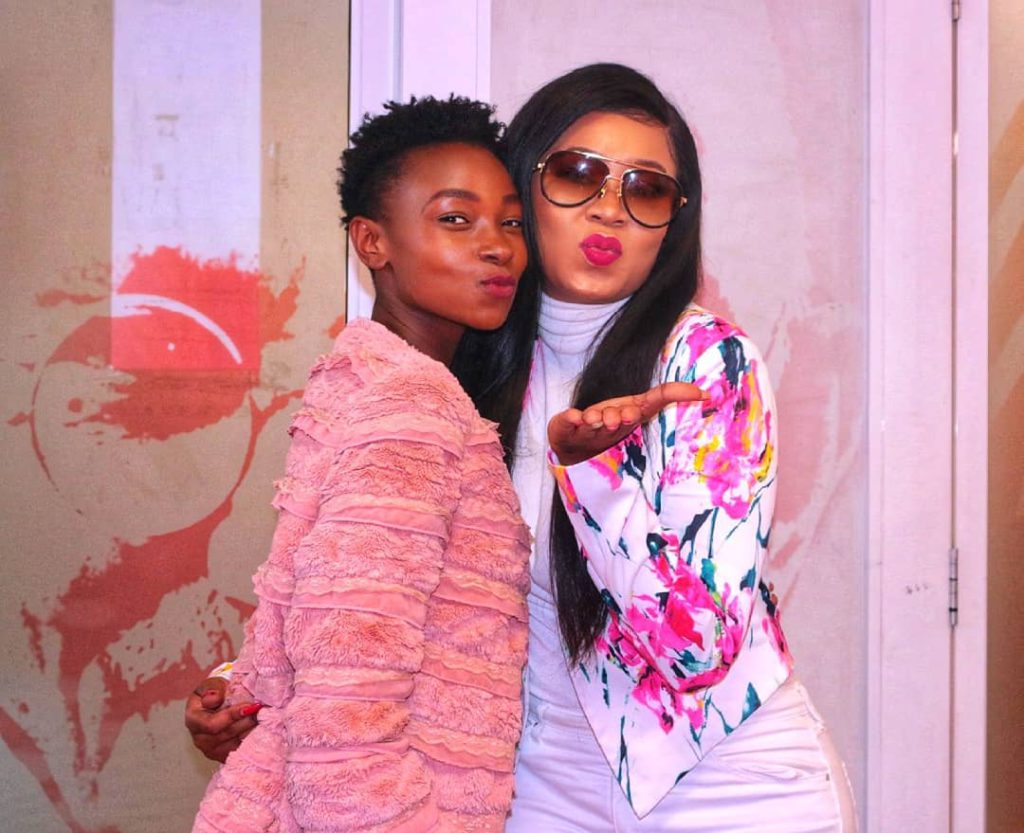 I honestly love sleeping but I've had to forego sleep for work. Some people might call me a workaholic but it's just the love for what I do.
I've had to spend less time with friends. Hardly do I go out to have fun but I feel like the sacrifice has really made it worth it for me.
CF: Finally, what are the biggest lessons you've learnt in your career so far?
Whoa…I've learnt a lot. First of all, nobody – not even your mom – owes you anything. No one owes you success. It is your own responsibility.
Also read: Fashion Influencer Chelsea Wambui Speaks Body Positivity
In this career, there is no overnight success…unless you've won the lottery. You have to wake up, work hard and literally go for that dream and make it happen.
Another thing is that you have to be yourself and know your limits. Know your financials. Just because I was hanging out with Diamond Platnumz doesn't mean that our bank accounts have the same balance.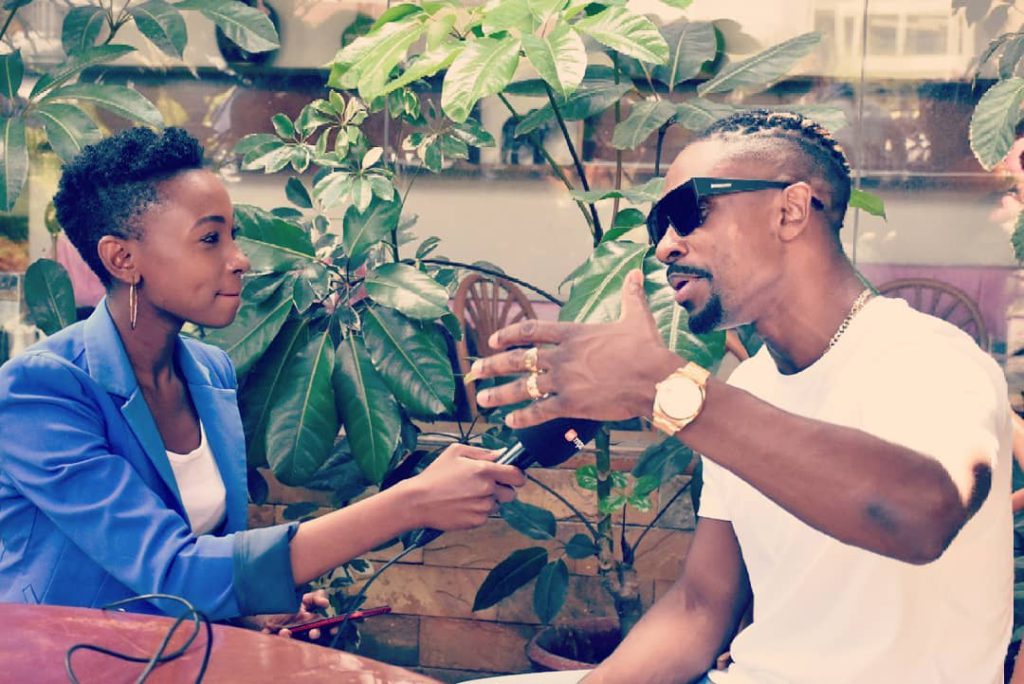 I need to be aware of where I am, understand myself and know the kind of lifestyle that I have to live. On social media, let people perceive what they want to. If I have to use a matatu, I will. So, just be authentic and true to yourself.
Another thing is to have a plan B. Something might happen and one day you don't have a job. You need to have a backup in this industry.
Good journalism costs a lot of money. Our effort ensures that you get free resources to advance your career while leading a healthy lifestyle.
For continued free access to life-changing, high-quality content, we ask you to consider making a modest support to this noble endeavour.
By contributing to CAREER FODDER, you are helping to sustain a journalism of relevance and ensuring it remains free and available to all.
[paypal-donation]