She's known for her soulful voice, exemplar stage presence, and unique sense of style. TheOnlyRosa has been on a constant rise and isn't stopping anytime soon. 
Her resume is impressive. She is The Ballantine's True Music 2019 winner and has collaborated with notable names in the industry, including Naiboi, Kidis, and Steph Kapela.
Even more impressive is her sharing the stage with international stars like Nasty C, Konshens, Burna Boy and working with Mr. Eazi.
The musician talks to Career Fodder – exclusively – about her journey so far, the inspiration behind her latest project 'No Consequences', and her little-known childhood experience. This is one of those conversations you really want to read from start to end…because the nuggets of wisdom therein are priceless!
Career Fodder: Your style of music has matured over the past few years, but you've been consistent with your vibe. How would you describe the change?
TheOnlyRosa: I think my work has grown in terms of musicality. Just the fact that I've ended up working with people who are so in tune with the musical aspect of production. It's made it much easier for me to explore all kinds of genres and sounds.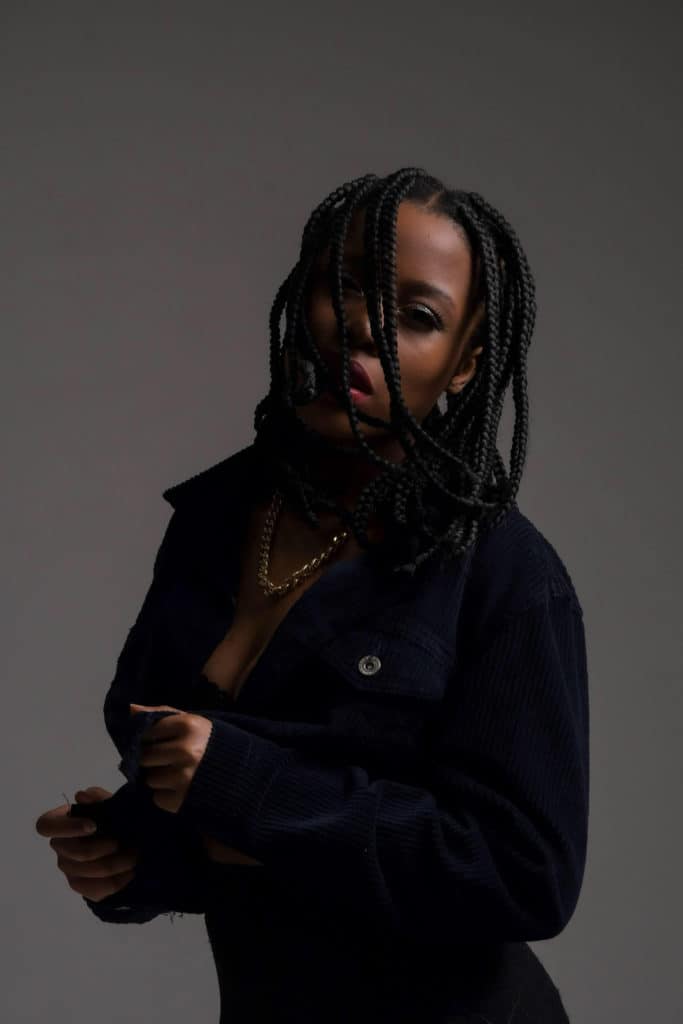 I think I've actually been able to find a place where I'm comfortable and I even know the instruments that I like…I put a lot of those in my music. It definitely comes from exploring the real nature of music.
CF: Your latest song 'No Consequences' has a very touching, out of the box kinda music video. What was the inspiration behind the concept?
TOR: Lyrically the song 'No Consequences' was about the innocence, the adventure…the fun in young love. Just when you started exploring relationships and all that. And then, as you grow older it gets to a point where whatever you show to people is not necessarily the case in your relationship. 
Also read: Interview: How Huddah Monroe Succeeded With Her Cosmetics Business
I tried to portray that in the video. The video is ironic if you think about the actual lyrics of the song. The visual is sadder, a bit more intimate, and somewhat non-expressive, So it's just the strange part of modern-day relationships.
CF: You do music out of passion and your path can easily be compared with that of J. Cole. One of the striking similarities is defying the urge to do music you don't really vibe with. So, what would you like your legacy to be like?
TOR: For me, I really just want to make an artistic statement on the highest level and be heard by people who actually understand my music on the highest level as well. So, at the end of it all I want to contribute to the music industry. 
That is my motivation and it explains why I don't settle on a specific sound for my music. Even the music I listen to…it's just specific songs that I like and not necessarily one specific genre. 
CF: Your fashion sense is fire. Tell us more about it… 
TOR: First of all, thank you so much. I think my fashion sense has really grown as I grow as a person. When I was younger, I used to be like a tomboy and I talk about that a lot. I feel like I've just carried that over to my adult life. 
I always try to pair some comfortable – boyish – elements like sneakers with a girly face. I like the whole play of some days I wake up and I'm just completely ruggedly in bulky clothes and the next day I'm girly but I never go overboard with any of them. 
The sense of balance is what makes my fashion sense so exciting for me.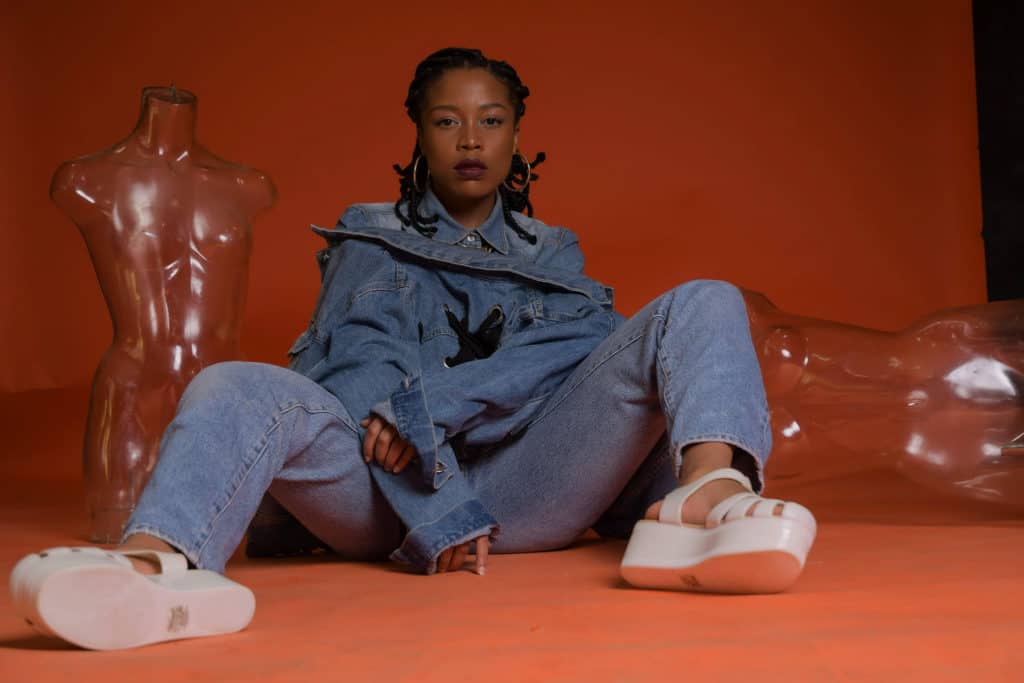 CF: What should your fans expect from you later in the year?
TOR: At the moment I'm just working on projects. So I'm looking forward to actually putting out more projects because before I was really working on singles. But, right now I'm just trying to compile a body of work that I'm really proud of and that reflects where I am at in life. 
It is a showcase of the kind of growth that I've witnessed for myself. So that's my main goal this year…just to create as much music as I can, that is a reflection of who I really am…so that people can really understand me and what I like in music.
CF: Who do you feel has been the most supportive person in your inner circles?
TOR: I feel like I have so many supportive people but first of all I work with a guy called Bryan Smallz. He owns Black Market Africa. He's been a very, very supportive person, even in terms of guiding me through some of the mistakes that I would be making if I was just working on my own. 
He is very patient and knowledgeable in the music business. And so that's been such a huge motivation for me. Just knowing that there is someone who sees something in me and actually takes the time to help me nurture it. 
Also read: Exclusive: Joeboy Discusses Working With Mr. Eazi And Zuchu
It's a very special feeling and really boosts my confidence even sometimes when it gets really hard. As an artist, this happens and you are all in your head and don't know what to do and you have that someone who is able to remind you where you're going.
Also, I do have a boyfriend and I feel like everything I talk about in my music is so sensual and personal. I get all that 'cause of having some sense of comfort in my personal relationships. And so, the relationship that I am in has helped me to be able to express myself. Definitely above everyone else…I think the most supportive person is my boyfriend because I spend the most time with him anyway.
It's clearly evident in the music that…that kind of support, mentally, emotionally allows me to be creative.
CF: What's the one thing you love most about your supportive fans?
TOR: They keep track of every single step that I make. Sometimes I am dealing with something completely different and someone will just write a comment about how a song I did like three years ago was making their day.
I feel like that's just so special. You know, it's one thing having fans at a specific point in time and then growing with your fans…that's a whole different thing. 
My fans grow with me and that has been a huge factor in my self-confidence because at least, I feel like whatever I am doing, there is someone who is always watching and rooting for me. I'd never take that for granted.
CF: If you had a chance to collaborate with an artist at this stage of your career, who would it be and why?
TOR: Right now I would really love to collaborate with Amerie, 'cause I love her. I just love her sound…the way she explores her voice when she's singing. If I could get a chance to do a track with her, I'd actually really love to.
And I also feel like the vibe I bring and hers if you put it on a track it would just be femininely amazing.
CF: What's the one thing that not many of your fans know about you and you'd be happy to share?
TOR: One thing many of my fans don't know is that I actually had a bit of a tough childhood growing up. Being raised by a single mum. I lost my dad when I was a bit young…'cause of illness. 
For me, it shapes the creative that I am…the forms of art that I am into and how I like expressing myself, even with my music. 
Sometimes it's hard to explain to people where it comes from but it's a sense of the emotions that I used to go through, and I am learning to deal with right now.
Also read: Joy Ohon On Her Biggest Lesson In Acting
I'm finally putting it into music and it's helping me to be a better human being in general. There is a very special place from where all my lyrics come from.
CF: Finally, music isn't an easy endeavor. How do you keep going forward when things aren't as you'd expect them to be?
TOR: First of all, I meditate a lot. I take a lot of time on my own just to stay with myself just to find out if I am okay and what I need. I basically just take care of myself. 
Sometimes you can get consumed by the need to be what everyone wants you to be…create what everyone wants to listen to…and that pressure, in general, is just tough on anyone – even someone who is not a musician.
So I just have to remind myself that whatever I am creating first has to come through me. So if I am not okay with whatever I want to give to people, it's going to be below my standards. 
So I do take a lot of time in prayer and meditation…that really helps me a lot.
Make sure to watch "No Consequences" by TheOnlyRosa and share widely!