Raymond Nii Ayi's YouTube channel has 30,000 subscribers and counting. He has rubbed shoulders with internationally known fellow creators, established a career in the space, and is building a media empire.
Ayi's channel features a wide variety of content about positive things to find in Ghana and Africa in general. He feels that the continent has for long been showcased negatively to the world and is working hard to help change that narrative.
We sat down with the creator – who is also a professional photographer and drone pilot – to find out more about his illustrious career so far. Read on and be inspired!
Career Fodder: Tell us about your YouTube channel. When did you start it and what is the content all about?
Raymond Nii: My channel is all about promoting Ghana to the world and anything that will paint a good image of Africa. I often ask myself why people come to Africa and choose the narrative they want to show the world.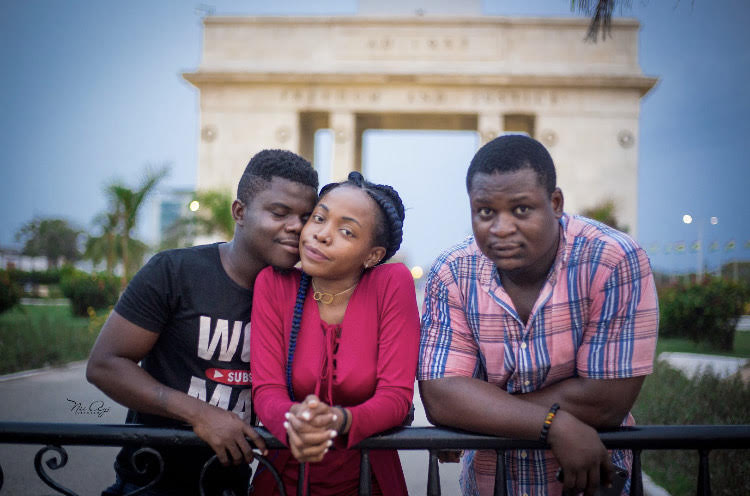 As a filmmaker, I have cameras and other equipment, so why not tell an authentic story? If we don't tell our story, it will be told in a skewed way.
So we need to tell the story of Africa in a positive way. I get people visiting Ghana for the first time or locals to tell their experiences.
I also do video tours to show them around Ghana – places to eat, sleep or have fun. 
Currently, I have a project that I am working on – Development in Ghana. I showcase government infrastructure projects here in Ghana. 
Outsiders may perceive us as not having good roads, buildings, bridges, or even airports. Poverty is all that people in Western countries are shown. By doing this, I also get to connect with Ghanaians in the diaspora and update them on what's happening back home.
CF: You've been doing this for quite some time. What would you say is your biggest career highlight?
RN: I've been doing this for almost 4 years. I had no plans to do YouTube. Shout out to my brother Wode Maya – the most influential YouTuber in Africa – for introducing me to this realm.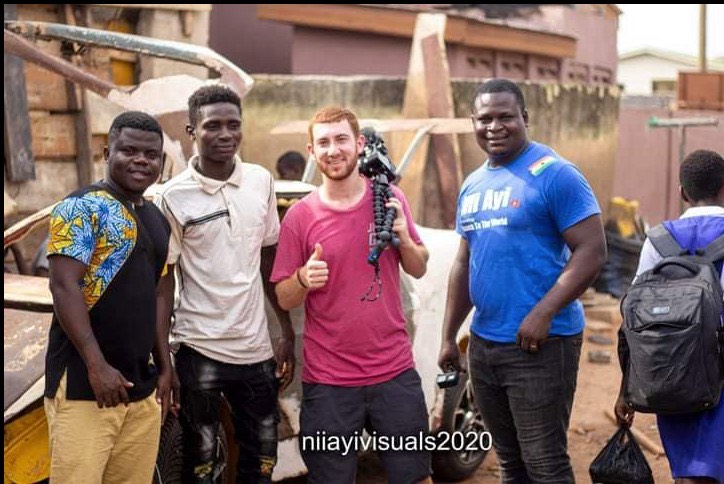 I had always wanted to work with him on his projects – shoot his videos. Maya was based in China at the time. 
I reached out and when he landed in Ghana, he introduced and I became a YouTuber.
So that's my biggest highlight – meeting him. Getting to know him inspired me to start a channel.
I have also met one of America's most popular YouTubers Drew Binsky. I had done a video feature on an 18-year-old junior high school graduate who had built and manufactured his own car.
When he saw the video, he reached out. Binsky came down to Ghana and I connected him with the boy so that he could do a video on him.
The video went viral and lots of people got to know about the young man.
CF: Your videos get a huge number of views. The engagement is also high – especially in the comments section. What would you say is the video that you're most proud of to date?
RN: The videos that got the most views are part of my series "Ghana to the World". I interview diasporans visiting Ghana – especially African Americans.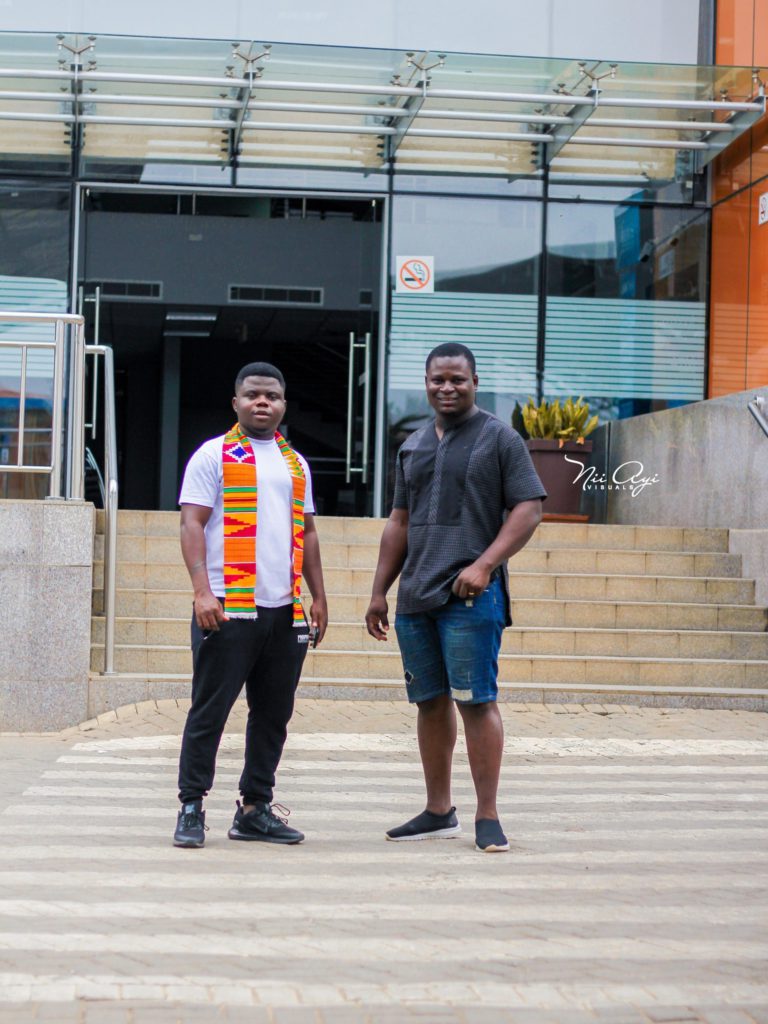 I do this during their first year of visit, for them to share their experiences in Ghana. Most of them have never been to Africa before. I make a connection with them, and understand their perspective because they have been fed a totally different image of Africa by Western media.
CF: What are some of the things you feel that you're yet to achieve?
RN: I'd like to be able to travel through the whole of Ghana and Africa to show people the beautiful side of Africa. As a filmmaker, I want to tell good stories that will inspire our fellow brothers and sisters in the diaspora to move back to Africa and start a new life.
CF: As a creator, what are some of the challenges that you've faced and how did you overcome them?
RN: There have been a lot of challenges. YouTube does not belong to an African. Sometimes you do videos and they don't get views – it doesn't favor Africans.
In some places, you are not allowed to film. However, if you know what you're chasing – the ultimate goal – nothing will stop you from achieving it.
There have been a lot of challenges but I've been able to overcome them.
However, most of the time I don't like to talk about them because it might discourage somebody from getting started.
CF: Finally, what's the secret behind success on YouTube?
RN: YouTube is a fulltime job. It involves a lot of stuff – from planning stories to shooting and then sitting down to edit the videos. If you want to be successful on YouTube, there's one way sure to do it.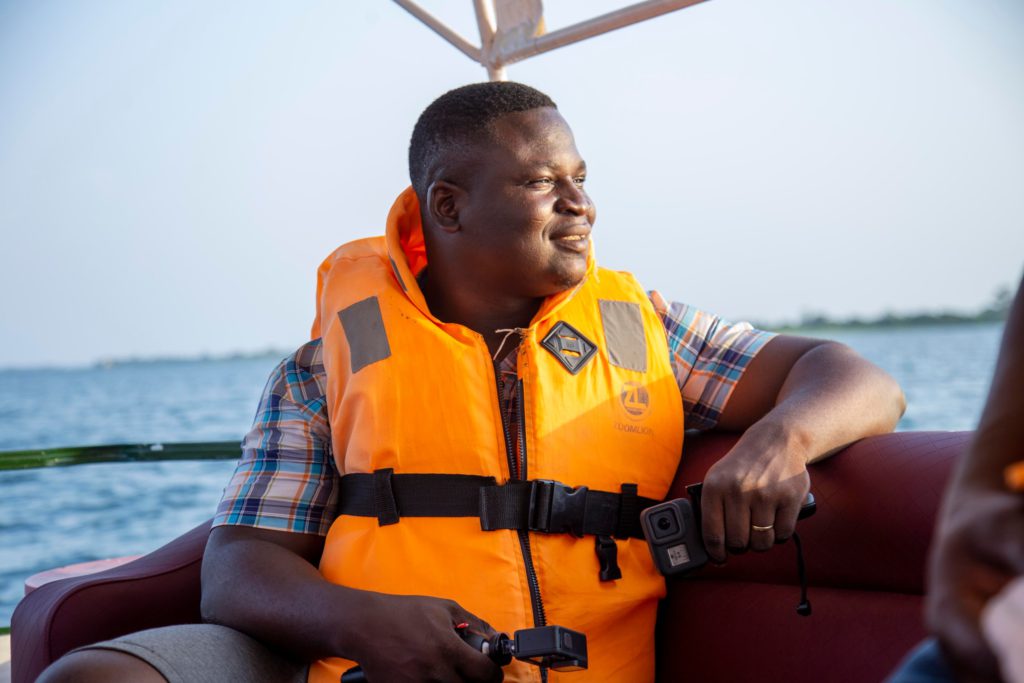 It's all about being consistent. Just continue what you're doing. For now, your content might not be getting tonnes of views. If you keep doing it people will eventually discover your channel and know your story.
Don't relax and post videos once in a while. You may not be a pro, but that should not deter you from doing more stories.
Follow Nii on Instagram, Facebook, and Twitter, and subscribe to his YouTube channel.