Having had an illustrious, multifaceted career, Toni Tone has proven to be an unstoppable train to success. She's undeniably beautiful, but her sophisticated personality is what makes her inspiring and very influential.
Millions across the globe know Toni for her on-point, practical advice on dating and relationships, lifestyle, empowerment, and lifestyle. They reach out to her for solutions to their day-to-day challenges.
Top international celebrities, from Khloe Kardashian to Hailey Bieber have shared her moving quotes, and mainstream media brands like MTV, Mail Online, BBC and Elle have profiled her.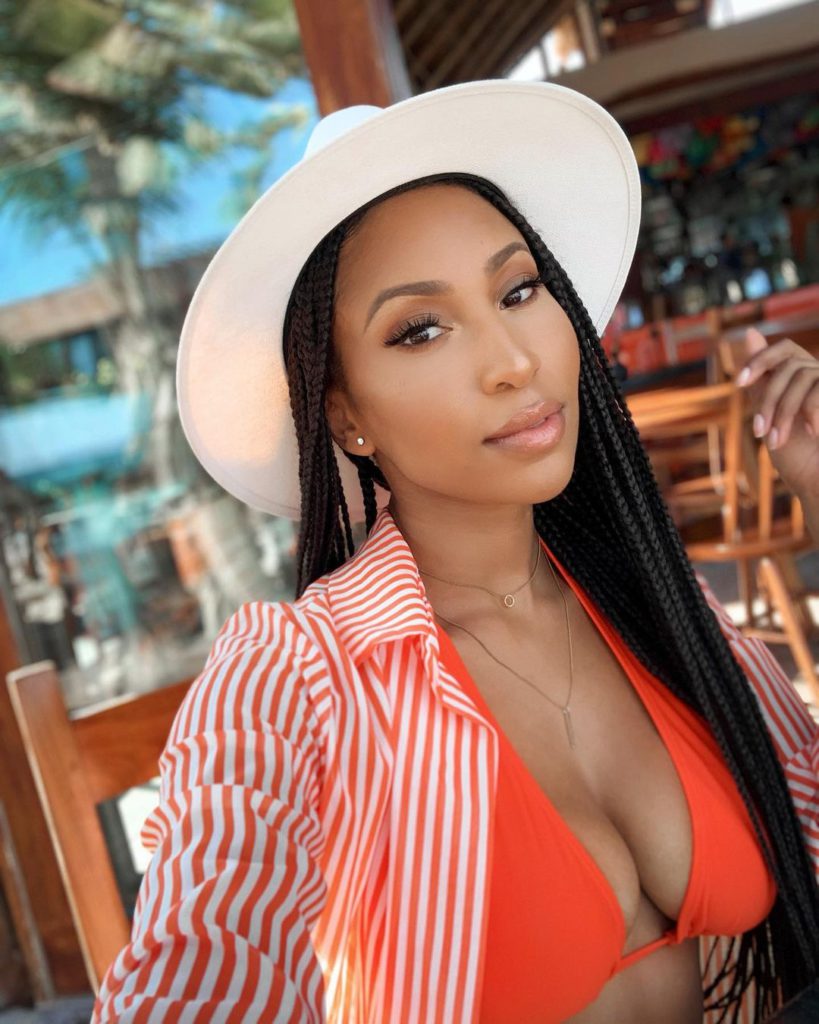 Being the epitome of hard work she is, Toni recently landed a major publishing deal with 4th Estate Books, an imprint of HarperCollins. As if that's not already super-impressive, she also has her own podcast on BBC Radio 1Xtra.
We had a candid, rare conversation with her on how she has evolved to be the powerhouse she is, and as you'll realize, just like any other human being Toni has her struggles. 
She may be the go-to influencer when it comes to life lessons, but she's had her own share of experiences. Fortunately, these have shaped her to be the phenomenal woman she is. We warn you, the nuggets of wisdom she has to offer are too important to ignore. Read on and be motivated…
Career Fodder: You landed a publishing deal with 4th Estate Books, an imprint of HarperCollins – a global brand. You've joined their roster of esteemed writers, including Chimamanda Ngozi Adichie, Hilary Mantel, and Otegha Uwagba. When did it dawn on you that you needed to put your experiences into a book? What's the inspiration behind it?
Toni Tone: A few years ago I went through a breakup and during that time I was consumed by so many thoughts and feelings. That's partly why I started writing on Twitter. It was a way for me to explore my emotions and opinions.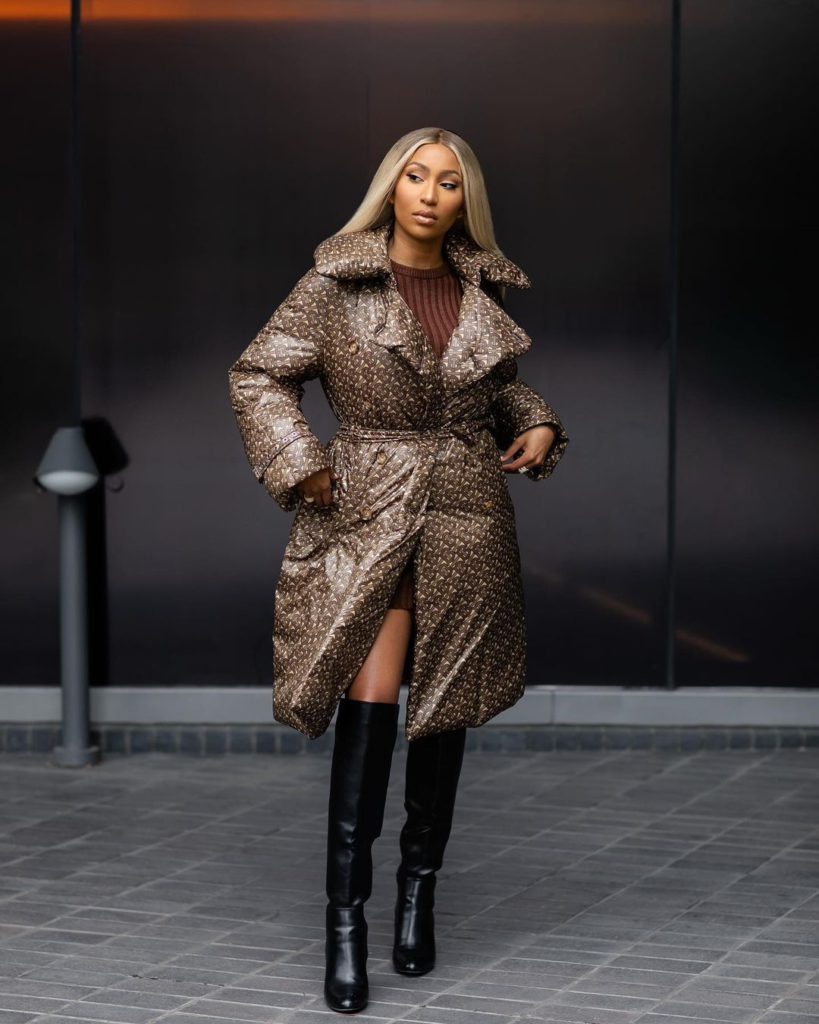 Not long after that, I noticed that a lot of people could really relate to what I was writing. That was the moment I decided I needed to talk about my experiences in depth. Twitter is great for short snappy messages, but I wanted to deliver something more personal and more elaborate. 
CF: Generally, what can your readers expect in your book, and do you see the project morphing into other mediums, for example, a documentary or movie?
TT: My book is filled with lessons about love that I wish I knew earlier (hence the name). The lessons are based largely on my own experiences.
I touch on lessons I have learned about dating, love, and heartbreak – through making my own mistakes, doing things well, or observing.
Also read: Interview: Why Nqobilé Danseur Wants To Work With Rihanna Again
The book delivers sisterly advice about how to navigate romantic relationships in a happier and healthier way. I can't say that I've thought about it morphing into a television piece, but never say never!

CF: You have a podcast dubbed Money Moves with Toni Tone on BBC Radio 1Xtra. You've been featuring exemplary guests, from Rachael Corson to Yomi Adegoke. You offer practical tips on money matters. How is the creative process different from the other mediums you've been using?
TT: Podcasting definitely requires a certain level of energy that Twitter doesn't require. I can tweet in any mood, but podcasting requires an upbeat and enthusiastic tone, so listeners stay interested.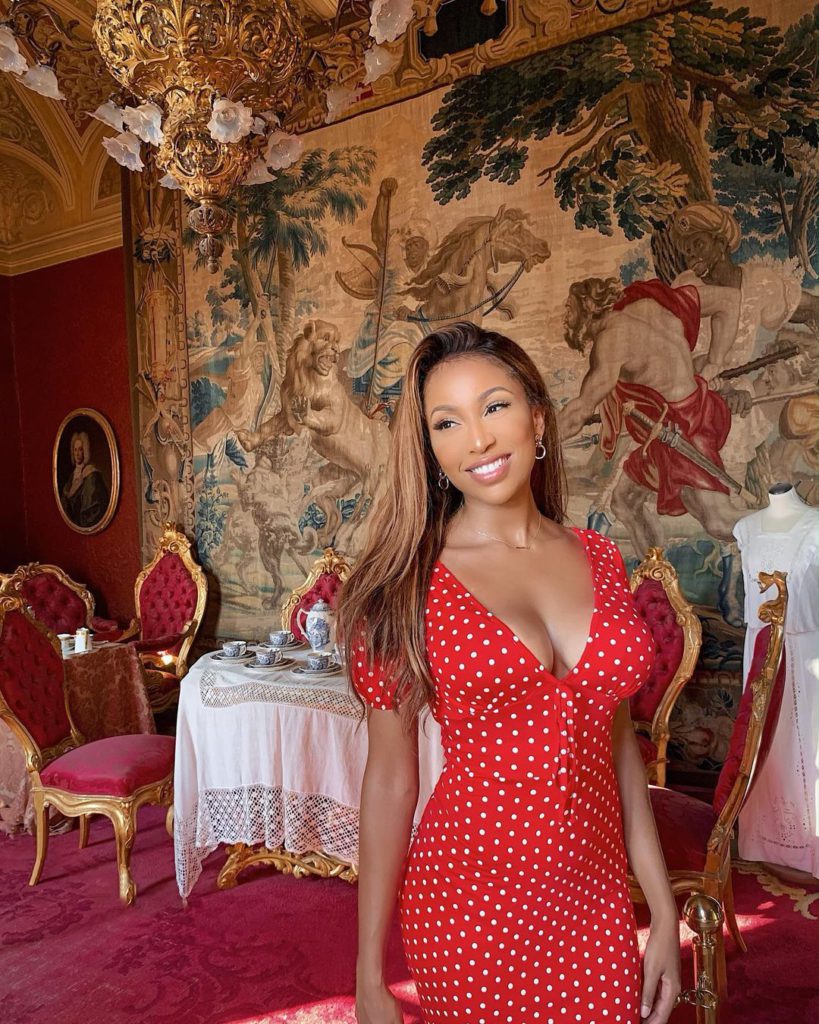 If you're in a bad mood when you're podcasting, it can definitely impact the end result. However, with that said, podcasting is also laidback to a degree because it's about how you sound – not how you look. 
So unlike Instagram, I don't have to worry about showing up to work with a beat face and perfect hair. I also love the fact that podcasting with guests encourages me to engage with other people in a way that feels more social than other platforms. It's nice to see and hear my guest. 
CF: Your sister Taz describes you as level-headed, elegant, sophisticated, and very mature. She also notes that you're not very stiff. Your online followers probably do not know this about you…so would you say there are other things that your fans don't know about you?
TT: Does she?! Haha. I'm happy to know she thinks I'm elegant and sophisticated! I think people who follow me probably don't realise I'm much more playful in person. 
I can be extremely silly and playful at times – but that's usually when I'm in the presence of people I'm very close to, like my family. 
Very forgetful and messy is what I can be sometimes, especially when I'm cooking! I think some people who follow me also assume that I have all the answers when this isn't true at all. Haha.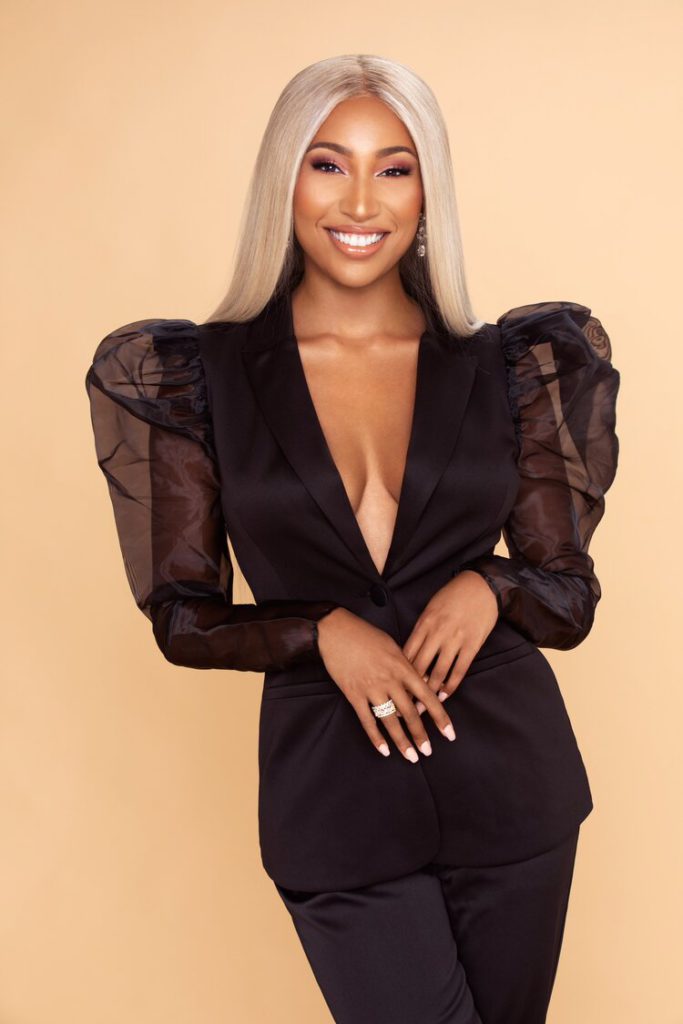 CF: You've established yourself as a go-to influencer who helps her audience solve problems they face in their daily lives. It could be healing progressively after a breakup to complex financial situations. Would you say that there are some things – name a few – that you are struggling with, and you'd love to find answers?
TT: What a coincidence! Haha. I definitely struggle with certain things. For one, I'm not as patient as I could be. 
I'm also working on being more gentle with the way I give advice in person. Sometimes I can be very straight to the point in a very direct or black and white way, and not everyone likes to receive advice in this manner. 
Also read: 7 Habits Of Highly Productive People
I also need to be better organised when it comes to keeping spaces tidy. When I have an event to go to or anything important to do, it's like a tornado has hit my house! 
CF: In 2015, you decided to embrace your natural hair, after many years of straightening it in an effort to blend in with what you perceived as acceptable or popular. How can your younger fans cope with feeling inadequate, based on your experience?
TT: It's important to remember that feelings of inadequacy are common. We all experience them at some point, so don't put yourself down for having those feelings in the first place. 
I would also say one thing that helped me was remembering that "comparison is the thief of joy". Comparing ourselves with what's 'acceptable' or 'popular' hurts us because what's popular is forever changing.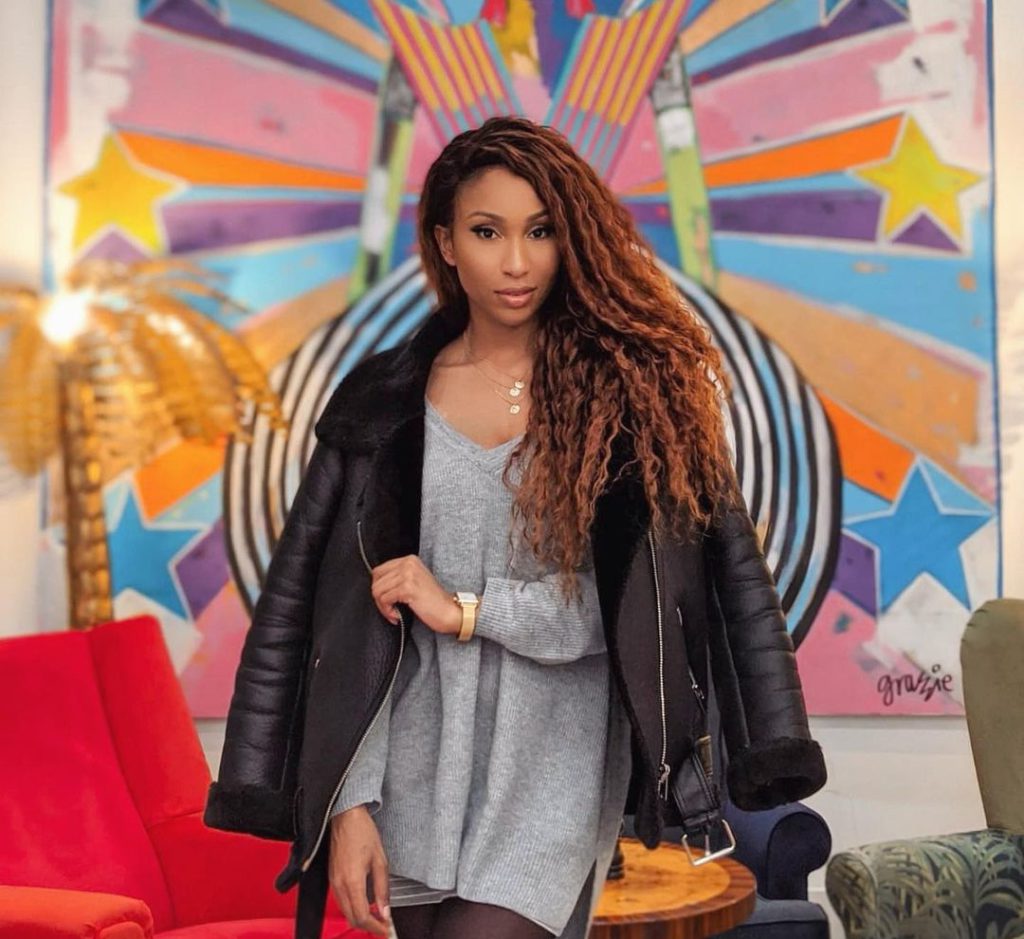 If we try to align with what's acceptable, we will never be content. So the best thing you can do for yourself is to embrace an authentic version of yourself, instead of attempting to fit into a 'perfect' box that is impossible to fit into. Perfection after all doesn't exist, so just be yourself. 
CF: In 2020, you achieved a major goal that you had manifested – acquiring your dream car. It is definitely an expensive gift to yourself. Based on how it made you feel, how important is it to celebrate yourself?
TT: I think a lot of people are so hard on themselves and as a result, they forget to celebrate their wins. Particularly women. I think more women need to celebrate their wins and recognise their hard work. 
Buying my dream car felt so rewarding. It wasn't even about the car alone. It was about giving myself a reward for all the hard work I had been doing. It was about recognising my achievements and reminding myself that I am deserving of everything I have. 
Also read: Exclusive: Joeboy Discusses Working With Mr. Eazi And Zuchu
People deserve to celebrate their successes and I think it's also an important part of staying motivated.

CF: You're very particular with traveling and exploring new destinations, even if it means you are alone…which have been your favourite past memories that you'd never forget?
TT: I would say my favourite memory was my 30th birthday in Bali. It was important for me because I was celebrating a major milestone and also because I was with my mother, my sister, and my best friend – and they are arguably the most important women in my life.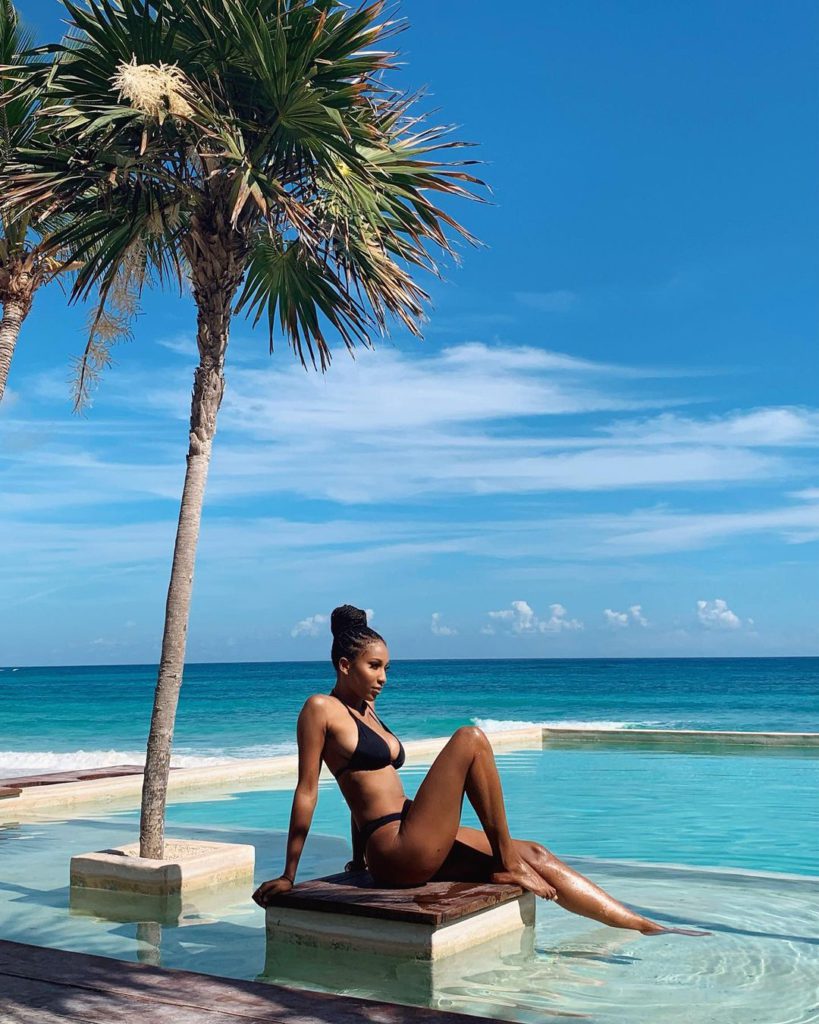 Bali itself is also amazing. I felt so well-rested and at peace. I would definitely recommend it to travellers! 
CF: Having collaborated with some of the world's leading beauty, entertainment, and luxury brands, you have definitely learnt a big lesson about what it takes to win such huge collaborations. What can upcoming content creators learn from you when it comes to brand collaborations?
TT: I think it's important to demonstrate authenticity and integrity. Don't promote things that you don't stand behind – just because they are paying well. 
Be true to yourself and your values. I would also say that consistency is so important. They say "hard work beats talent when talent doesn't work hard" and I think it's true. 
Also read: Interview: How Huddah Monroe Succeeded With Her Cosmetics Business
You need to show brands that you are willing to work and you are passionate about what you do, and one way to do that is by being consistent.
CF: Being a public figure comes with scrutiny. People expect you to be a perfectionist and exhibit a certain level of flawlessness. How have you managed to cope with this over the years, and maintained your mental health while building your brand?
TT: One way I manage my mental health is by valuing my own opinion and the opinion of my support network, more than I value the opinions of strangers. 
I can't please everyone, so I don't try to. The number one person I want to please is me. After that, it's my family (my support network). If I'm happy with how I carry myself and my family is too, that's what matters. 
I also choose to follow people who aren't quick to scrutinize and be negative. So no gossip blogs or anything like that. I follow pages and people who make me feel good about myself. 
CF: Finally, what does the Toni Tone empire look like 3-5 years from now?
TT: Good question! I hope that 3-5 years from now I'd be living the life of a best-selling author, and writing book number three from my massive five-bedroom home! Haha. 
I'd also like to think I'd be a regular on your TV screens and I'd be travelling a lot as a result. Basically, I'm going for the trifecta: hit tv show, best-selling book, and award-winning podcast! 
Good journalism costs a lot of money. Our effort ensures that you get free resources to advance your career while leading a healthy lifestyle.
For continued free access to life-changing, high-quality content, we ask you to consider making a modest support to this noble endeavour.
By contributing to CAREER FODDER, you are helping to sustain a journalism of relevance and ensuring it remains free and available to all.
[paypal-donation]