Kenyan Media personalities play a big role in our society. They have an influence on popular culture, public opinion, and consumer spending habits. That is why they are tapped for product placements and campaigns.
Some of them have gone beyond being successful in their careers and made a real impact in the industry. Whether it is creating job opportunities for others or defining how shows are produced, they have had the perceivable impact that will last generations to come.
This list honors our living legends, in no particular order. Read on and be inspired.
Caroline Mutoko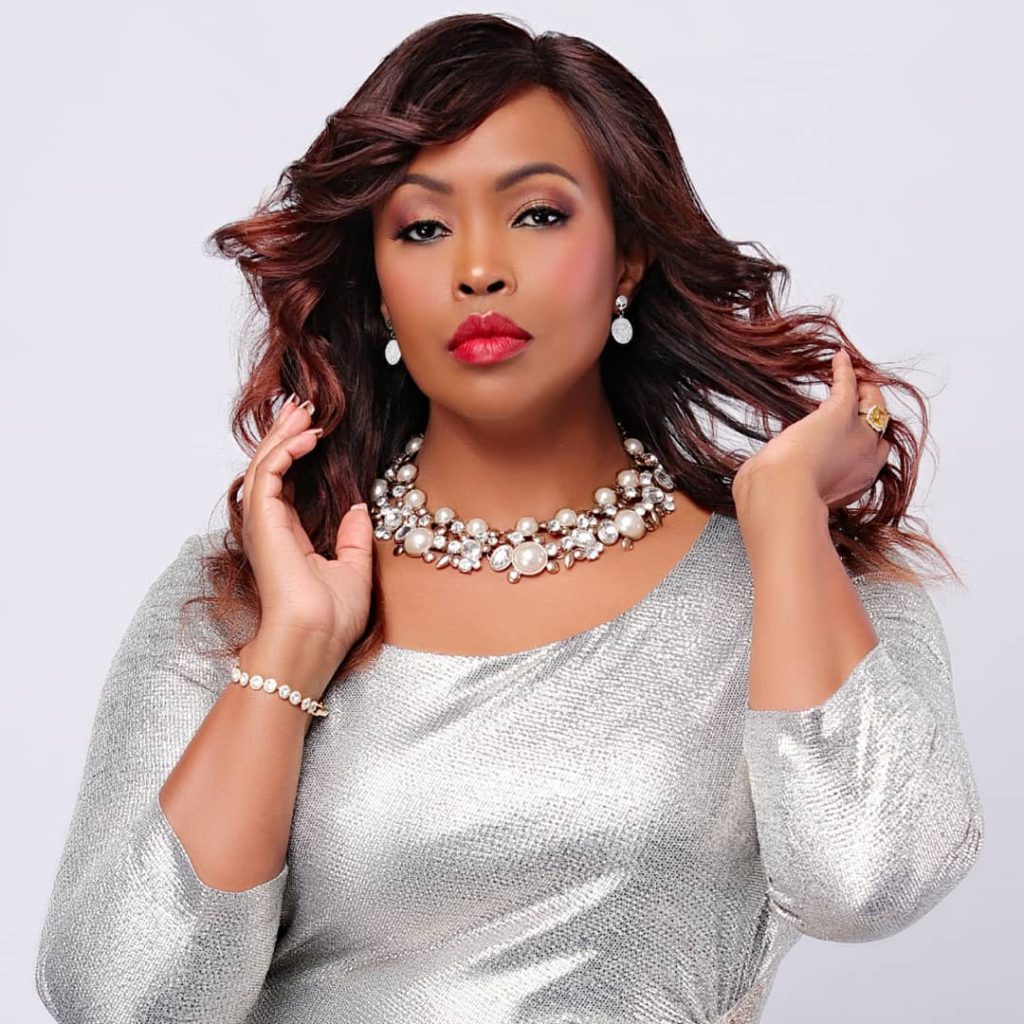 She is a well-known media proprietor, sought-after keynote speaker, and is currently the Chief Marketing Officer at Radio Africa Group.
Caroline's recent ventures include a beauty brand and a highly successful YouTube channel, through which she discusses various contemporary issues. She is also a One Young World Ambassador, a panelist, and moderator for the United Nations in Kenya and New York. 
Much has been spoken about her stellar career, from taking an unpaid position at Capital FM to her undisputed position as the queen of radio in Kenya. Before that, she had to work as a model, messenger, and bank teller, just to stay focused on achieving her dreams.
Also read: Interview: Why Nqobilé Danseur Wants To Work With Rihanna Again
For over 15 years, she has steadily grown her brand. While at it, Caroline has paved a path for younger talent and mentored others. Notably, one of Kenya's most successful comedians, Chipukeezy, has been a mentee of hers. Caroline has done more than just defining how morning radio shows should be done.
Despite her success on Radio, Caroline went steps ahead to take leadership and management courses at Harvard University, UCLA Anderson School of Management, and Strathmore University. 
She has made an indelible legacy for herself. Caroline has shown that you can use a single platform to build a multi-dimensional career, expand your horizons and be a role model, all while inspiring others and giving back to the community. 
Caroline has shown that you don't have to depend solely on one income stream, as many in the media industry have done, and went back to poverty when their popularity waned.
She had been open to embracing new mediums of communication, adapting to new technologies, and ultimately, managed to survive through periodic industry disruptions and transformations. She will always be remembered for her leadership by example.
Larry Madowo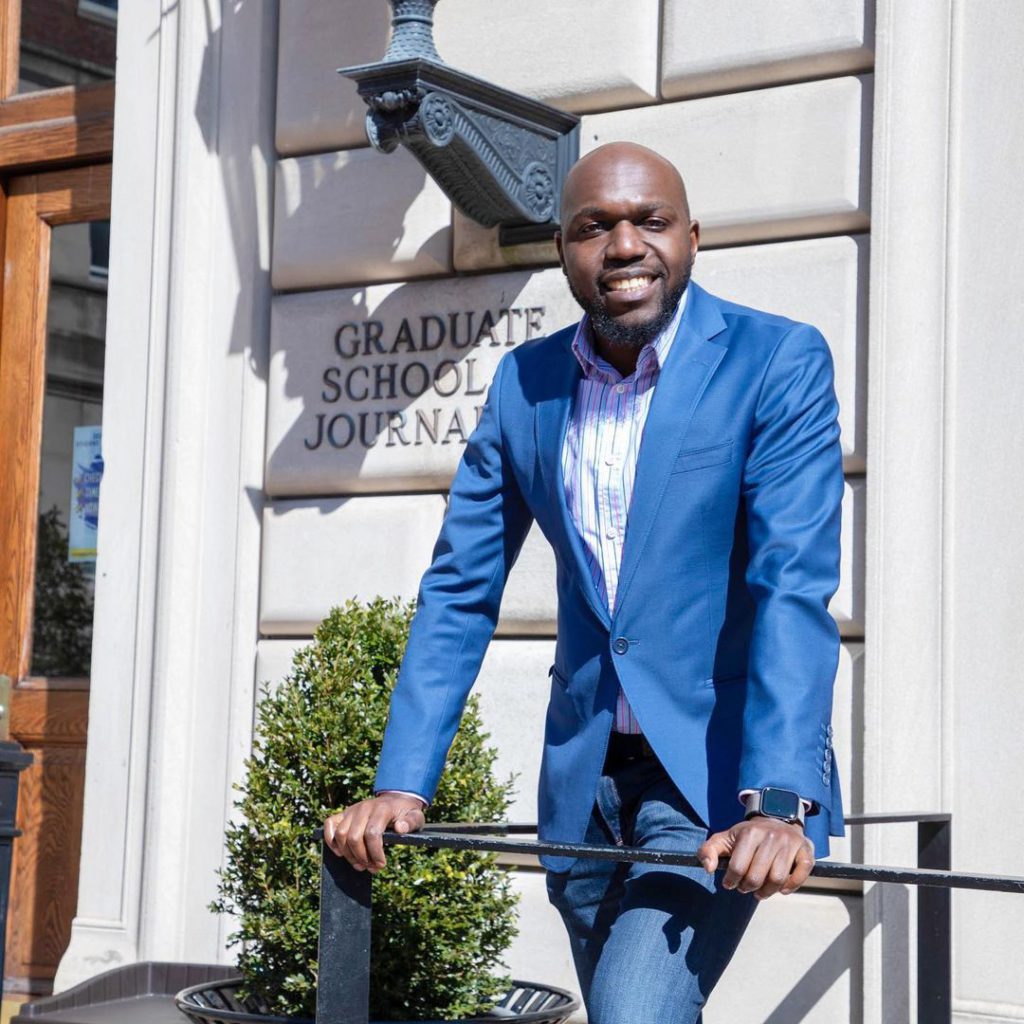 When Larry announced that he was leaving his prestigious position at BBC Africa – Business Editor – it was in a spectacular fashion. However, one thing stood out. He was empowering others.
"Friday was my last day at the BBC before taking a break to go to Columbia University in the City of New York. I offered someone a job then emailed everyone at BBC Africa without a subject, like an idiot I promise I was better at the job itself; hired 30 people in 5 countries, launched 6 shows in 3 languages, and lived our best lives," he said.
In between the lines and the humor, you'll notice that he brought on board 30 talented journalists to work with him and managed to excel at what he does. 
Throughout his career, Larry has always empowered others. One of the most prominent show hosts in Kenya, Dr. King'ori credits Larry for guiding him as he got started in the industry. The Washington, D.C based correspondent for BBC World News made sure that the comedian put out his best work over the one-year period he mentored him.
Also read: First Ever AU Youth Envoy Aya Chebbi Speaks Youth Leadership
Larry also helped shape how late-night shows are done in Kenya. With The Trend on NTV, he made a huge impact in the industry, delivering a world-class program that hosted the who-is-who in the global entertainment industry.
Having debuted on TV at just 20 years old, Larry progressively put in an effort both in academia and journalism and made ample time to train upcoming journalists in workshops across the country. 
He has appeared on CNN International, BBC World Service, The Washington Post, Al Jazeera English, France 24 English, the World Economic Forum, Public Radio International, ABC News Australia, and RTÉ Ireland as a regular commentator before.
He has been living proof that the Kenyan media industry can compete on a global scale. His influence on millions across the continent saw him named among 100 Most Influential Africans by NewAfrican magazine. Larry goes down history as one of the most prolific journalists Kenya has ever had.
Jimmi Gathu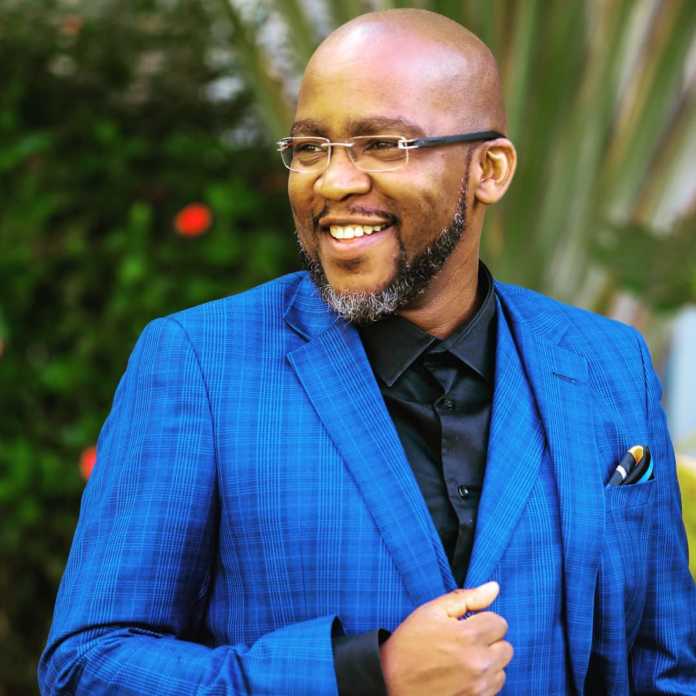 His illustrious career spanning over 27 years saw him become a household name on both radio and TV. Jimmy, now a proud grandfather and communications business owner, left a big mark in the industry.
Many of the current TV show hosts, radio presenters, and even actors look up to him. When Nation FM was popular, he was one of the most listened-to presenters. However, the abrupt closure left him jobless for a while.
Over 8 years ago, he helped launch Kenya's first breakfast show Power Breakfast, which effectively led to a new ear in Kenyan TV. Since then, several media brands have launched their own morning shows. 
As early as 1991, he was involved in the Look, Think, Stay Alive project, which was a campaign about road safety. This is what partly paved the way for celebrity endorsements by corporations that want to reach the masses.
Also read: Interview: Toni Tone On Her New Book, Mental Health And Personal Struggles
He recently made a comeback on TV, starring in shows such as Kina drama series on Maisha Magic and a new show on KTN home. The show, dubbed Doctor's Practice will see him interview health experts and have roundtable discussions about all matters of health. Gathu undoubtedly helped shape the industry.
Carol Radull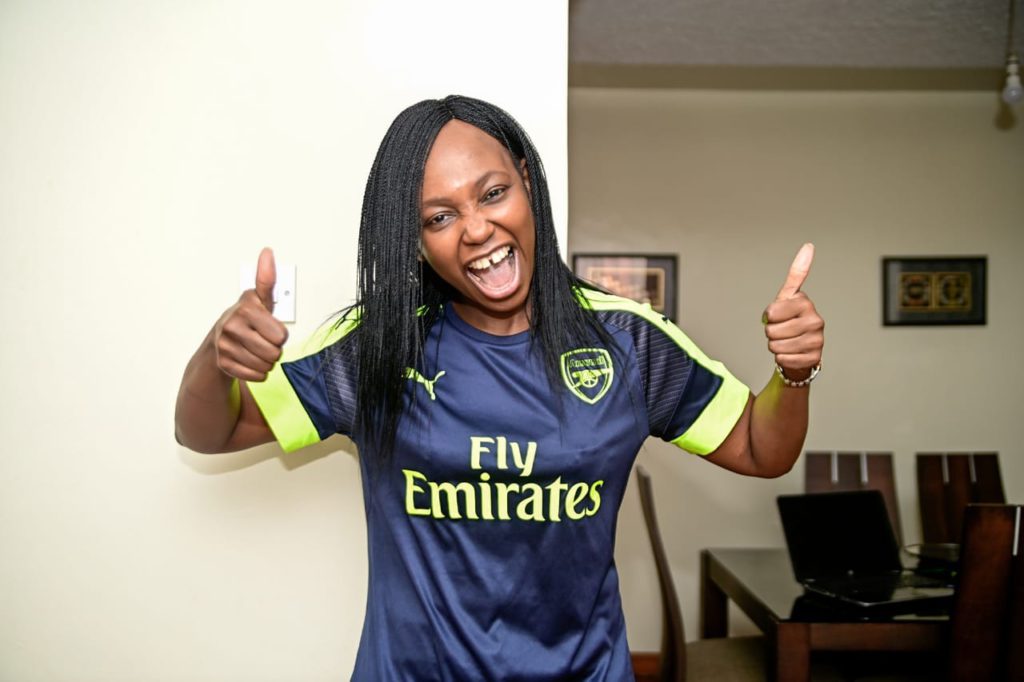 From starting sports initiatives like Jaza Stadi to intervening when sports stars need help, Carol Radull has constantly shown her passion for the game. Through her leadership position in the media industry, she has led various worthwhile causes that impacted the lives of many.
Radull has also been both vocal and active in engaging various stakeholders in sports to help make the industry better. While at it, she has mentored countless lifestyle and sports journalists. 
Her legacy is that of a selfless media personality who has gone out of her way to help others. She has helped sports marketing thrive as the Head of Bamba Sports. 
As a major influencer, her online presence has helped keep sports in the hearts of millions of Kenyans.  There are plenty of other positive things she's doing but prefers not documenting them. What a legend.
Maina Kageni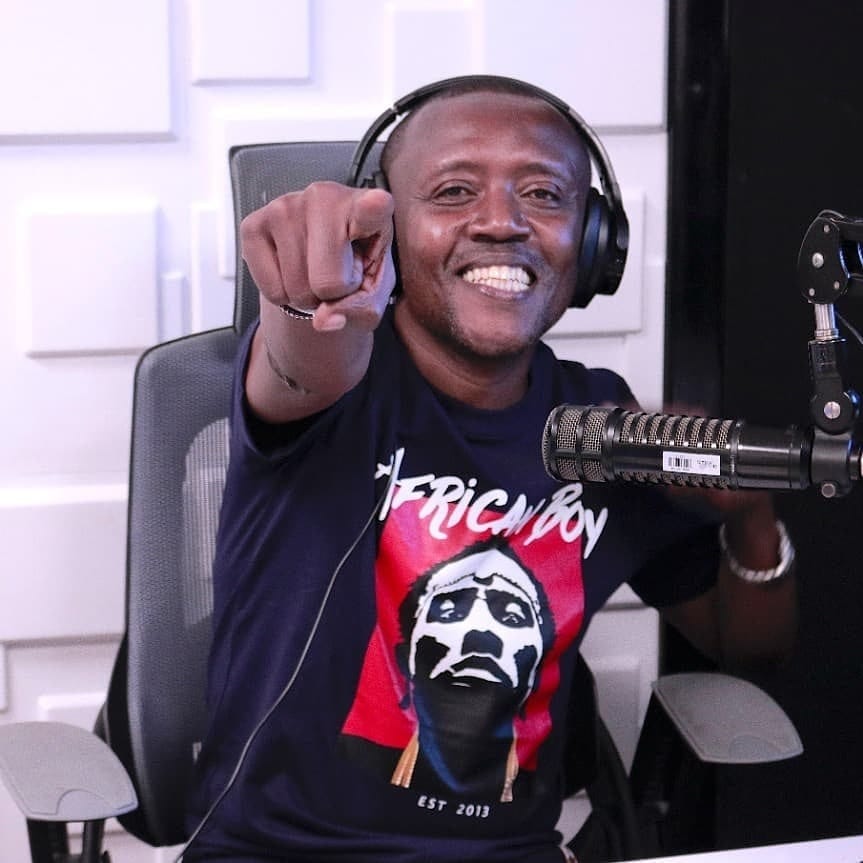 His story is not only inspirational but also motivating. Maina's career trajectory has clearly shown that you don't necessarily need a degree in journalism to be a successful media practitioner.
Having worked with notable stations such as Nation FM, Kiss 100 FM, and Classic 105, Maina has made an impact through all the platforms he has been on. His realism, laid=back approach to life is a clear indicator that there is a life outside work.
His approach to family and lifestyle has been a lesson to many upcoming media personalities. The message has always been clear: strike a balance between your career and your personal life. Enjoy life.
In media, comedians, musicians, and even influencers always struggle to please the masses and live a lifestyle that they cannot effectively manage. Maina's story is a perfect example of the saying good things take time.
Also read: 7 Habits Of Highly Productive People
He started out as a truck driver and fish distributor, who went on to try his hand at radio, and focused on his craft.
Up to date, despite working for over two decades in the media industry and accrued incredible wealth, he still keeps time at work. He gives back to the community but does not share it online.
Good deeds don't have to be documented and used as marketing material. His legacy will go beyond shaping the anatomy of a good radio show that commands millions of people. 
Daniel Ndambuki 'Churchill'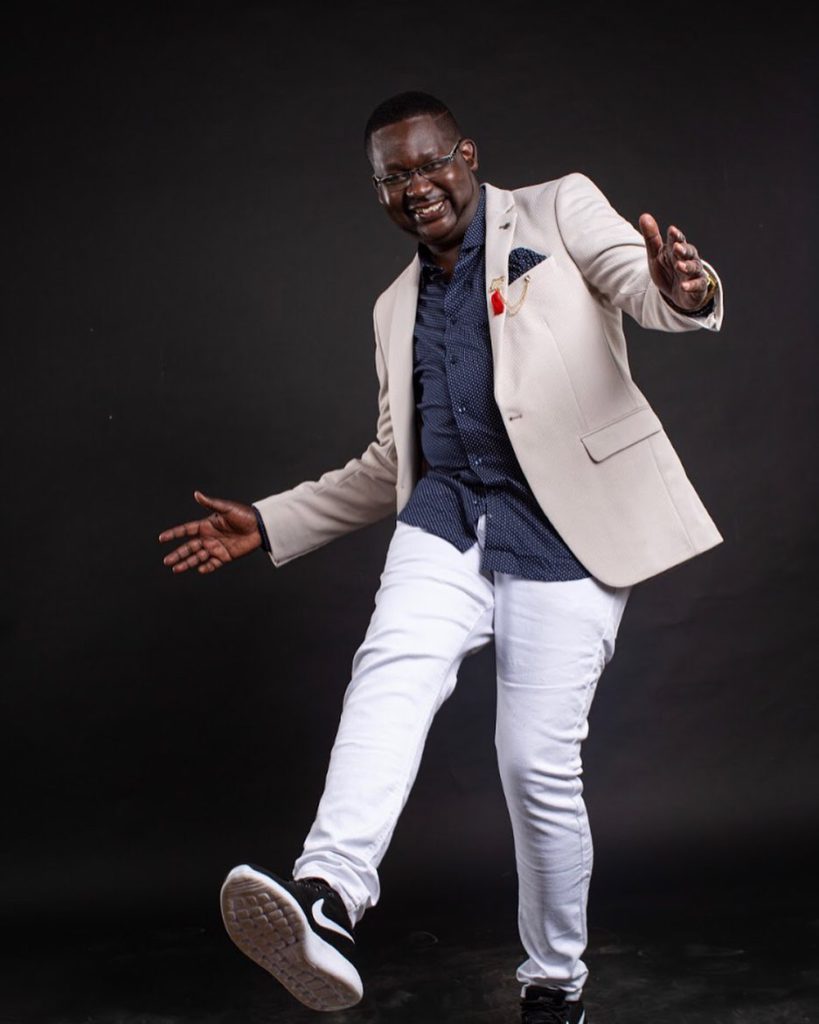 In October 2019, he was featured in KBC's Living Legends campaign, which was aimed at 'recognizing living legends in the media industry in Kenya'.
It was at KBC where he started his journey around the year 2000, as an actor in a very small role. He would go on to become an entertainment titan, creating one of the most popular shows of all time: Churchill Live.
He has told stories of popular public figures through interviews he has hosted. Recently, the veteran comedian has interviewed the likes of Chris Kirubi, Betty Kyallo, and Sauti Sol.
Also read: Azziad Nasenya Reveals Her Secret To Success
Daniel has shaped the media industry by helping raise the production standards of live shows, incorporating branded advertising seamlessly, and launching new talents. He has also weathered controversies while staying steadfast in his journey. 
Many of the online content creators learnt a thing or two from his journey or even drew inspiration from him. He has served as a father figure to many upcoming creatives in the country.
Daniel's legacy is that of a media entrepreneur who created opportunities for countless young people and went on to mentor them to embrace the new era of digital content creation.
Julie Gichuru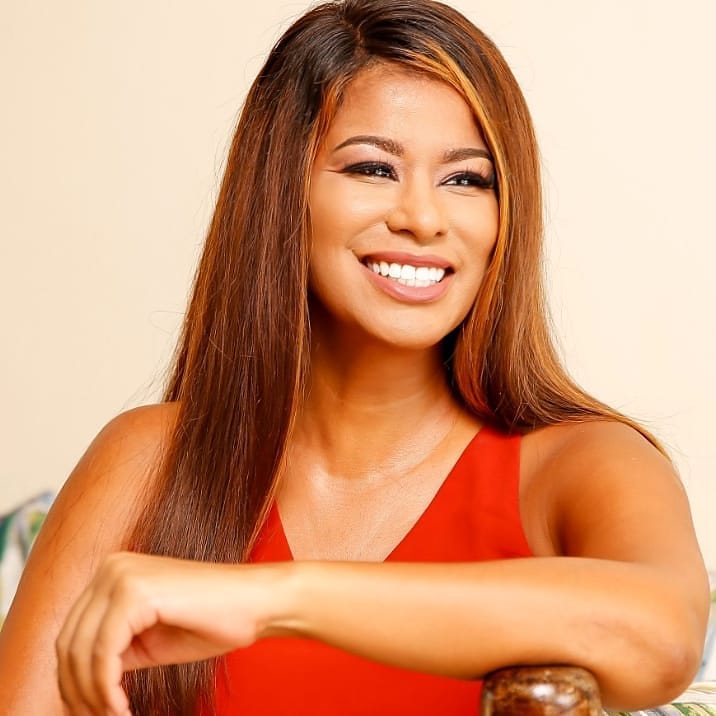 She is currently Head of Public Affairs and Communications at the Mastercard Foundation. As part of the senior management, she is helping oversee the Young Africa Works program that aims to get over 30 million young Africans to get decent jobs by 2030.
In her time in media, Julie helped shape the media industry by delivering world-class news bulletins, interviews with substance and helped raise the bar in media production standards.
Julie conceptualized and pioneered many memorable TV shows, with African Leadership Dialogues marking the hallmark of her career. During the 2007 elections, she actively called for nonviolent action. Hence, she was awarded the Martin Luther King Salute to Greatness.
Also read: Interview: How Huddah Monroe Succeeded With Her Cosmetics Business
She concurrently focused on personal development, taking on leadership roles at various organizations and winning major accolades while at it.
Her focus has always been on driving impactful conversations on African leadership, growth, and development. Some of the reputable partners that Julie has worked with include the IFC, World Bank, the African Development Bank, World Economic Forum, and several UN agencies.
Her contribution to the media has been phenomenal. Julie's storytelling approach is unique and focuses on instilling hope and optimism. Many upcoming TV personalities look up to her as a muse. Thus, her impact will be felt generations to come.
John Allan Namu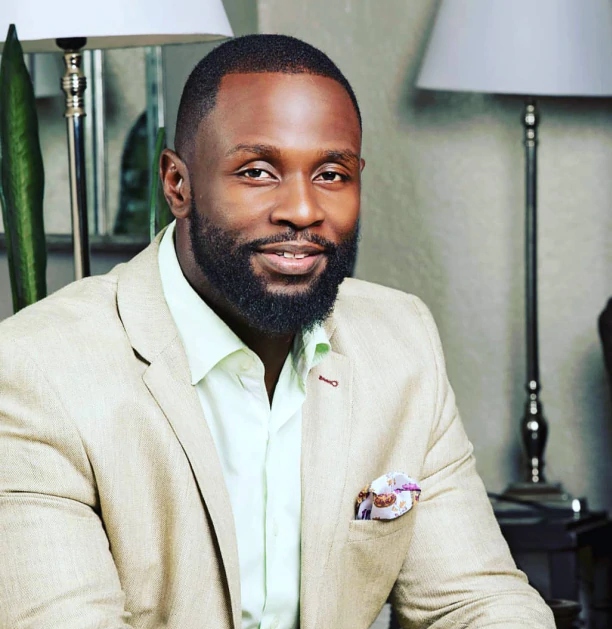 Investigative journalism is not an easy field to thrive in, but John Allan Namu conquered. He has navigated treacherous stories, warded off life threats, and delivered some of the mind-bending exposé in the history of Kenya. He has helped shape the way investigative journalism is done in the country.
Namu has had to battle with instances that threatened his credibility, but he navigated the murky waters with utter grace and poise. 
Named among the 100 Most Influential Kenyans by Avance Media in 2020, Namu has been the role model for upcoming and established investigative journalists in Kenya. He has proven that they too can have a sustainable career in journalism, as long as they stay innovative.
Having recognized a shift in consumer behavior in media content, the multi-award-winning journalist established his own independent production company in 2015. Africa Uncensored, headed by Namu as the CEO supplies content to several mainstream media brands.
Also read: Samantha Hart On Her New Memoire About Navigating Hollywood
As current news consumers are accustomed to getting news instantly, they gravitate towards getting their news online. Thus, many get misinformed. Through various initiatives, such as Piga Firimbi under his company, Namu is delivering accurate news to audiences across Africa in a timely way, all in collaboration with established fact-checking organizations.
He has effectively transitioned from being a successful journalist to an entrepreneur, creating jobs for other young people. Namu has definitely shaped the industry in a great way.
Fred Obachi Machoka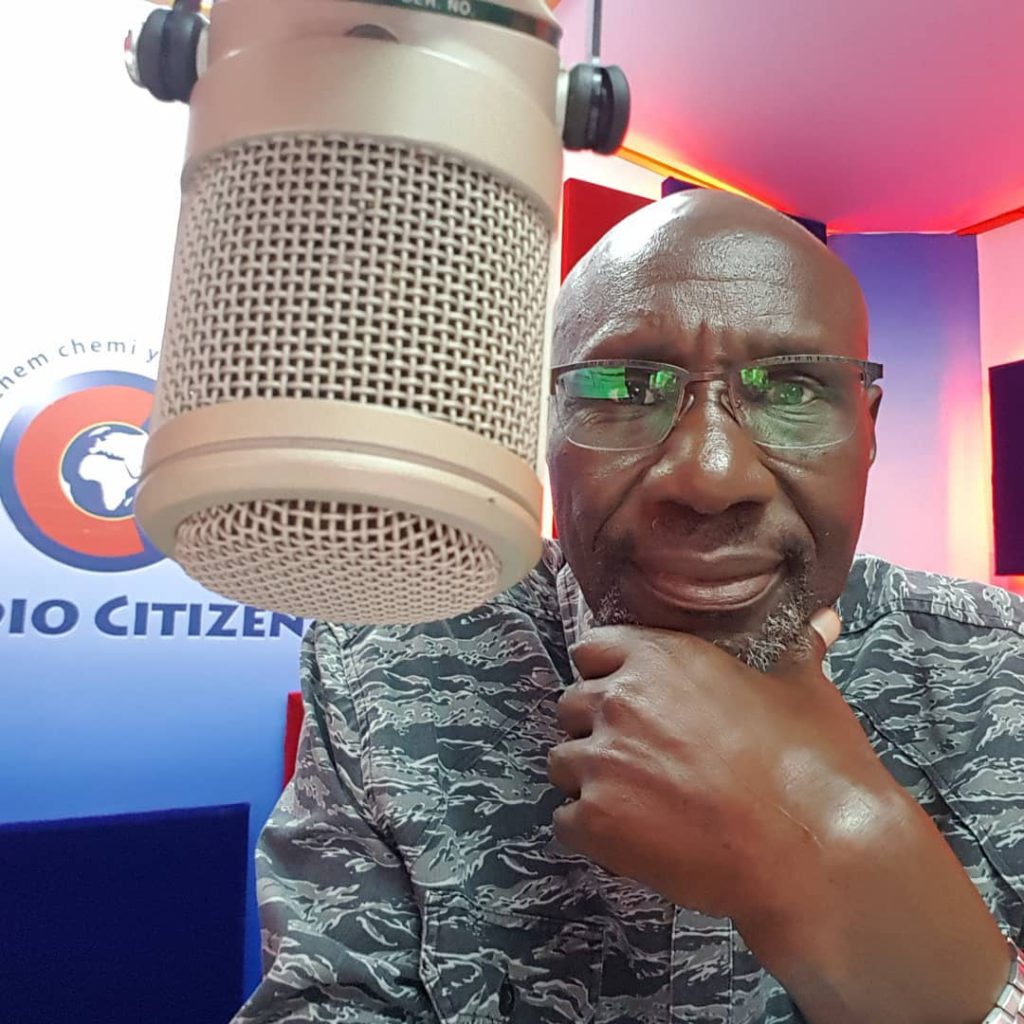 In a 2015 interview with KTN, the veteran radio presenter revealed the secret to his long-lived relevance. He did not try to please politicians at the cost of his authenticity. Fred chose to put his listeners first.
"My listeners are my paymasters. Politicians can be sacked by wananchi after a five-year term but my listeners remain," he said.
Back in 1974, he was a GSU officer. He never anticipated getting into media. However, in 1975, after winning the "SANYO Juu SANYO talks" competition. When he went to collect his prize, a radio, the producer of the show noted his unique voice and persuaded him to take a job in radio.
His initial shows were brand-sponsored. From Lucozade to Everready, Fred helped products sell off shelves. He was the biggest influencer of his time.
Ever since he has hosted over 20 similar shows. His most popular has been the long-running Roga Roga on Radio Citizen and TV. Fred has successfully made rhumba music relevant for decades for his listeners. 
Also read: Joy Ohon On Her Biggest Lesson In Acting
Many new-age media personalities have looked up to him and approached him for mentorship. Fred has a unique way of connecting with listeners across different generations, and that's something not many have mastered. 
Fred has had a huge impact and shaped how brands market products on radio and even current radio shows have brands sponsoring the programs. He has made a huge mark in the media.
Mzazi Willy Tuva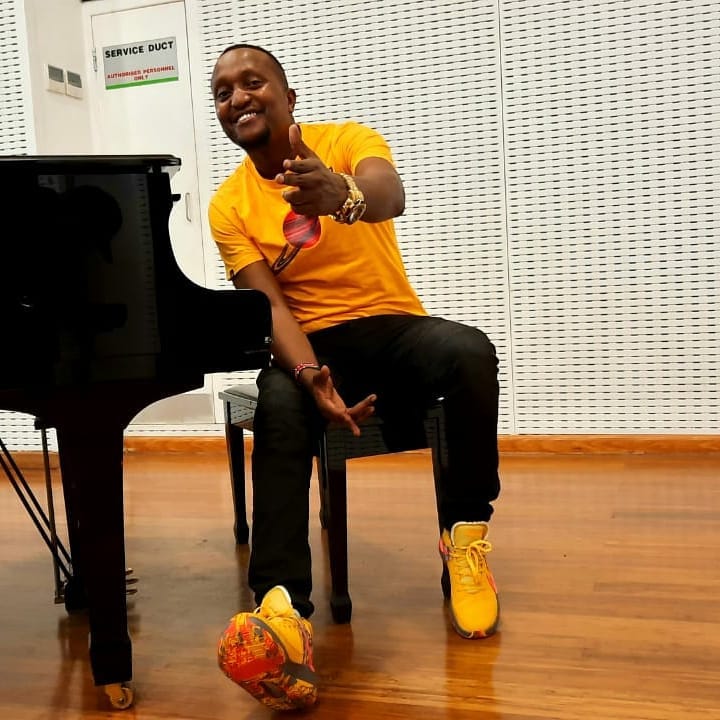 He has lived up to his name's meaning, the parent to contemporary music in Kenya. His purpose in media has always been to discover new talent in music and nurture the artists through their growth journey.
Many of the artists in East Africa at one point had their breakthrough interview on Mambo Mseto on Radio Citizen or Mseto Africa on Citizen TV. 
Starting off his career as a cartoonist for Leo newspaper, he had big dreams of being on the radio. However, he had to knock on many doors for years while he pitched his ideas to media executives who were unwilling to take him in.
Also read: "Being Pretty Can Only Take You So Far" Model Gabriela Rocha Says
When a call from Radio Citizen came in, things changed rapidly. Tuva had never applied for a job there, surprisingly. At that time, Tuva had a quarter-hour segment on KBC, where he would talk about health and fitness. Vincent Ateya at Citizen heard him talk and invited him for a listening session.
"I gave them my idea and my dream, which was to develop Talanta za Vijana, and I was told that I had the job," he said in a previous interview.
Tuva has helped shape the media industry in Kenya through his contribution in promoting music. Local content has always struggled to get airplay, and Tuva's contribution has played a big role in making sure Kenyans listen to their artists.
Anita Nderu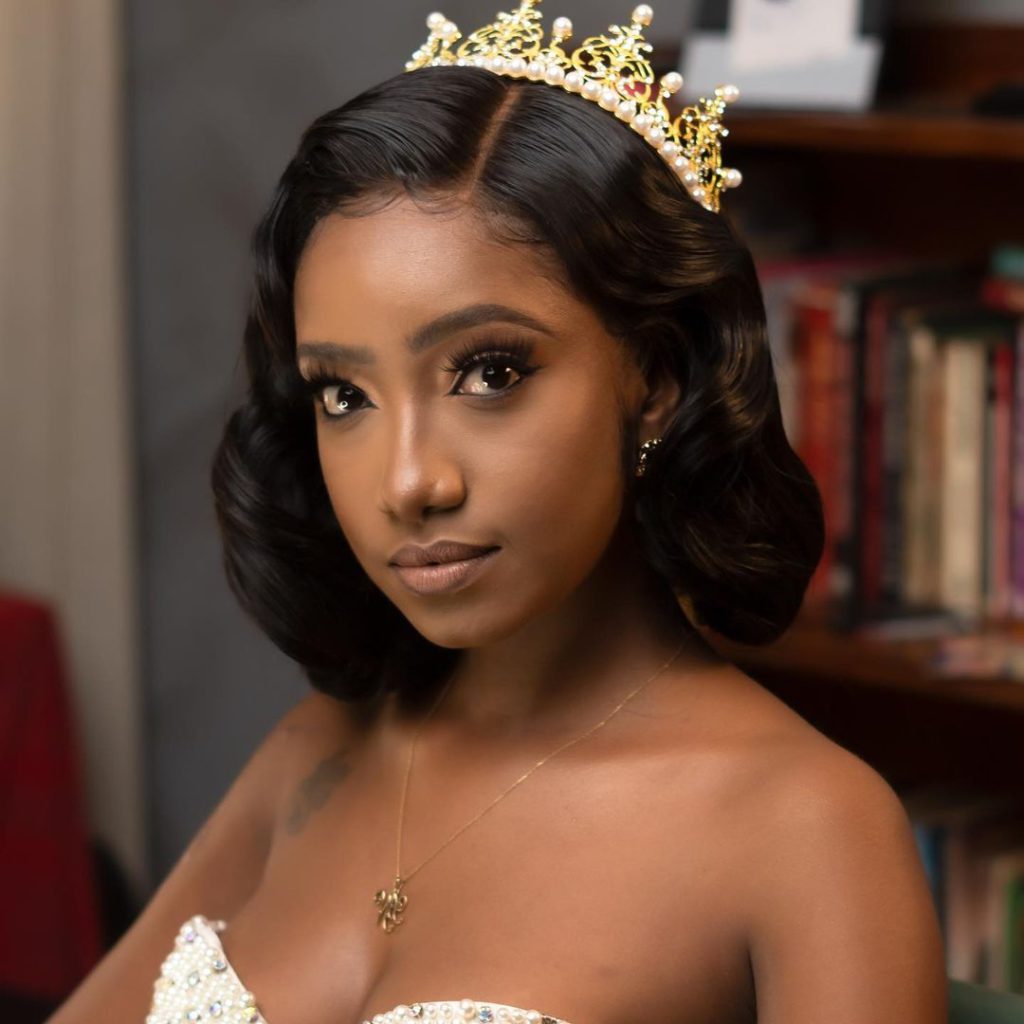 Named one of BBC 100 Women in 2017, Anita has had a successful career spanning radio, TV and events. One of her most career-defining moments was hosting the show Teen Republik on NTV. 
Even though there were other – and still are – teen shows at the time, her prowess on screen stood out. Millions tuned in to watch her interview their favorite celebrities and discuss issues affecting young people, from unhealthy relationships to health matters.
Anita helped advance teen shows in the country, by setting standards that hold to date.
Zain Verjee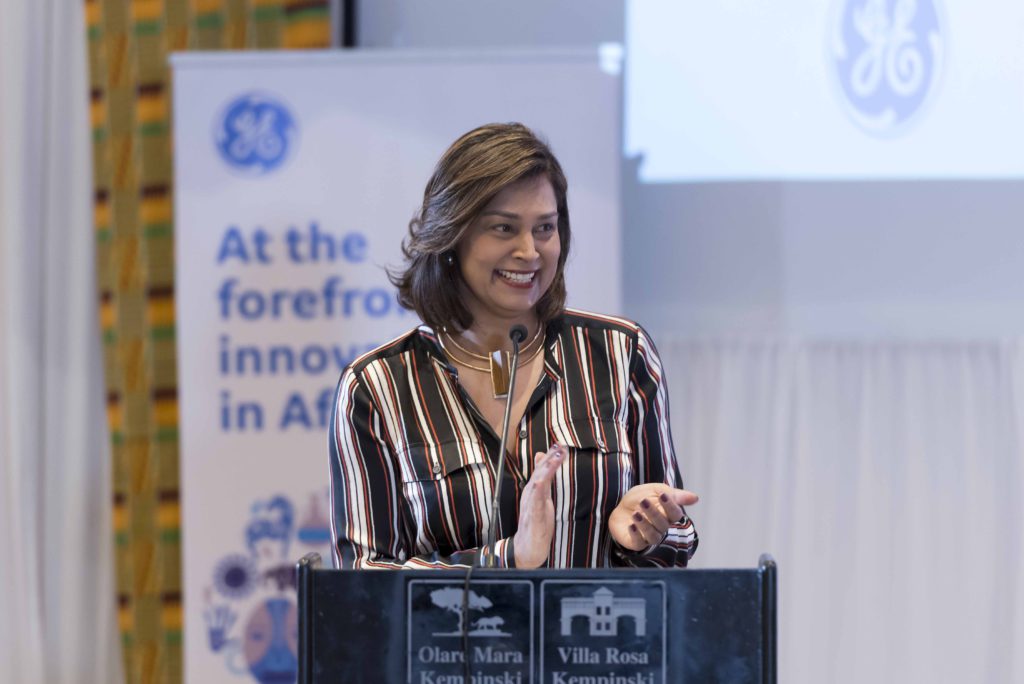 Having had an amazing run at CNN as an anchor, Zain Verjee embarked on a journey to tell African stories the best way possible. She founded a media brand in her name. Her projects have focused on mentoring a new crop of African storytellers through fellowships and financial support.
As of 2021, her company is collaborating with the Mastercard Foundation on covidhqafrica.com, a platform targeting young people and engaging them on issues affecting them during the pandemic.
Also read: Exclusive: Joeboy Discusses Working With Mr. Eazi And Zuchu
The DNA of the platform is to allow young people to tell real, relatable stories that encourage millions of others to practice safety measures. 
While on-screen, Verjee inspired millions around the world to venture into journalism. A huge number of Kenyan media personalities cite their influence as Verjee. She has helped shape the quality of journalism in Kenya both by influence and being hands-on involved in nurturing talent. Her legacy is indisputably one that will last generations to come.