Versatile musician Victoria Kimani is making history one day at a time. When we had a chat, she was just about to fly out to Los Angeles to work with top producers on her fourth album and to celebrate her birthday.
Our Editor-In-Chief Harun Momanyi had an exclusive interview with her for Kenya Airways inflight magazine Msafiri. 
At this stage in her career, Kimani has plenty to say about her sound. In the past decade, the star has grown to collaborate with heavy hitters like Diamond Platnumz from Tanzania, Ghanian rapper Sarkodie and Grammy-winning R. City.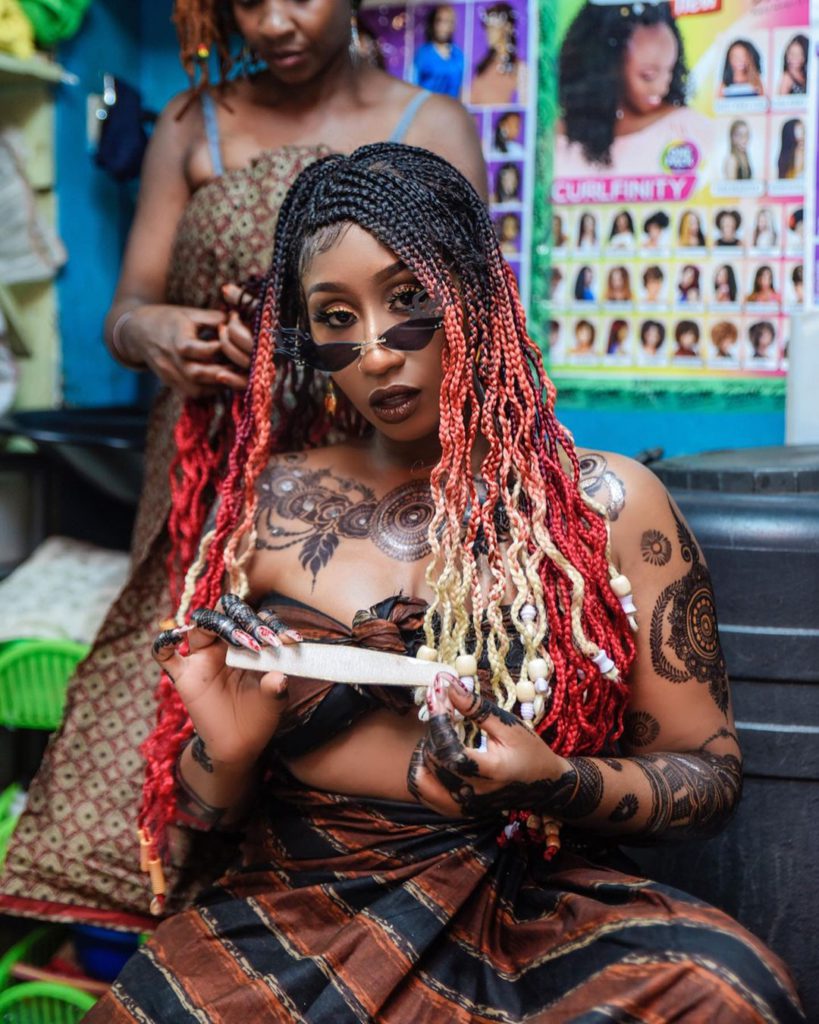 "I would describe my sound as evolved, re-invented and a lot more intentional. The undertones will always have a touch of the global Pop and RnB sounds that the World loves mixed in with African Pop. My goal when I moved back to Kenya in 2014 was to become a "Pan-African" artist and really take advantage of every corner in our Continent in terms of sounds, style and production," says Kimani.
Also read: Interview: How Huddah Monroe Succeeded With Her Cosmetics Business
She proceeded to give us an exclusive sneak peek into her upcoming album. We've got to say that we had a major fan moment, stoked we should add!
"So I'd say that my latest album is exactly that, both sonically and visually. It's collaborating with artists and producers from Kenya to Ghana, South Africa, Nigeria and the US. And honoring where I've been fortunate enough to travel to,  in and out of our beautiful continent," revealed Kimani.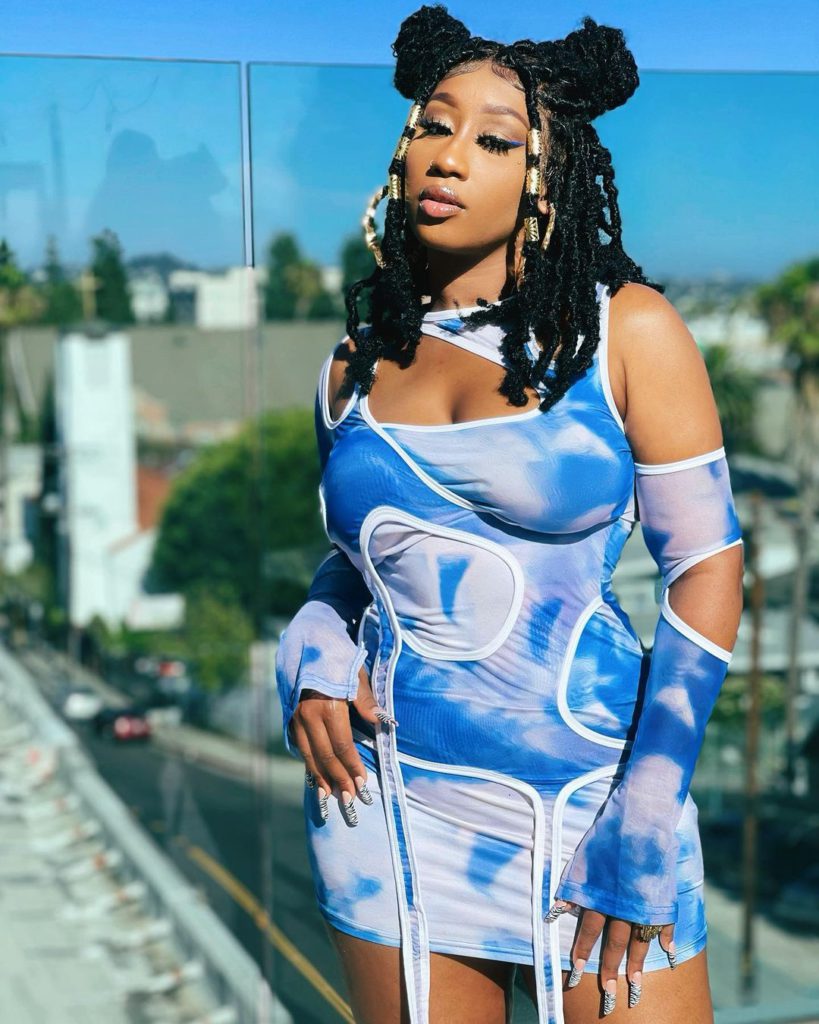 Her 2020 collaborative release "Afreaka" served Africans with an extensive body of work, including notable songs like "Shutdown" and "Glue". Her multinational experience, from being born and raised in Los Angeles to living in Tulsa, Nigeria…to finally settling in Kenya has partly influenced her work.
Back in 2019, when she had an interview with the Recording Academy, she revealed that her family listened to a lot of gospel music when she was young. They also enjoyed jazz and classical hits from the likes of Brenda Fassie and Miriam Makeba. Her musician dad used to sing Elvis Presley covers back in the 70s in Nairobi. Thus, her rich output is a result of a combination of amazing happenings throughout her life.
Also read: Interview: Nigerian Star Omah Lay On His Musicial Inspiration
"Life, in general, influences my music, both my experiences and even the experiences of others. Fantasy also impacts my songwriting, things that I hope for are often manifested through my music. With my new album, "Spirit Animal", It was the struggles that we face in real life that really pushed forth the essence and the direction my songs went in, learning patience, being dedicated, disciplined and persevering through what life throws my way, all while dancing, being fabulous and confident through it all," she confirms.
Her latest album is a culmination of personal transformation for Victoria. She has learned to be a master of simplicity and tried to incorporate more Swahili lines into her lyrics, something she admittedly struggles with. Kimani has also embraced vulnerability in a bid to make sure that there is as much relatability as possible for her work.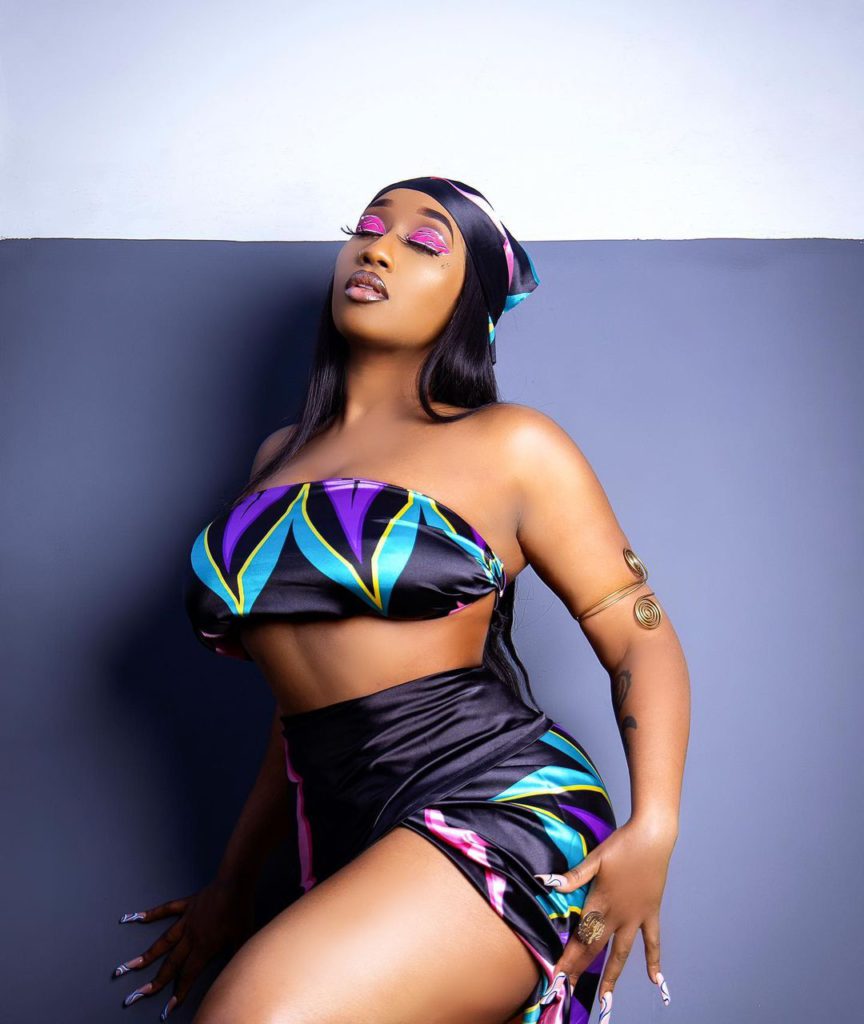 "I wanted my album to be loved by everyone, from GenX to our parents' generation. My latest album "Spirit Animal" is nostalgic and super fresh at the same time," she says.
To get a copy of the magazine interview, grab the free copy on the Msafiri Magazine website. You can stream her latest album via her official website, victoriakimani.com